https://www.storyboardthat.com/lesson-plans/alice-in-wonderland-by-lewis-carroll/point-of-view
Activity Overview
In this activity, students will examine the author's point of view and identify ways this view is unique in understanding elements of the story.
The reader and Alice watches the action at the same time.

"Just then her head struck against the roof of the hall: in fact she was now more than nine feet high, and she at once took up the little golden key and hurried off to the garden door." (page 8)

The reader knows Alice's thoughts.

Alice thought to herself, 'after such a fall as this, I shall think nothing of tumbling down the stairs! How brave they'll all think of me at home! Why, I wouldn't say anything about it, even if I fell off the top of the house!

The narrator speaks directly to the reader.

And, as you might like to try the thing yourself, some winter day, I will tell you how the Dodo managed it.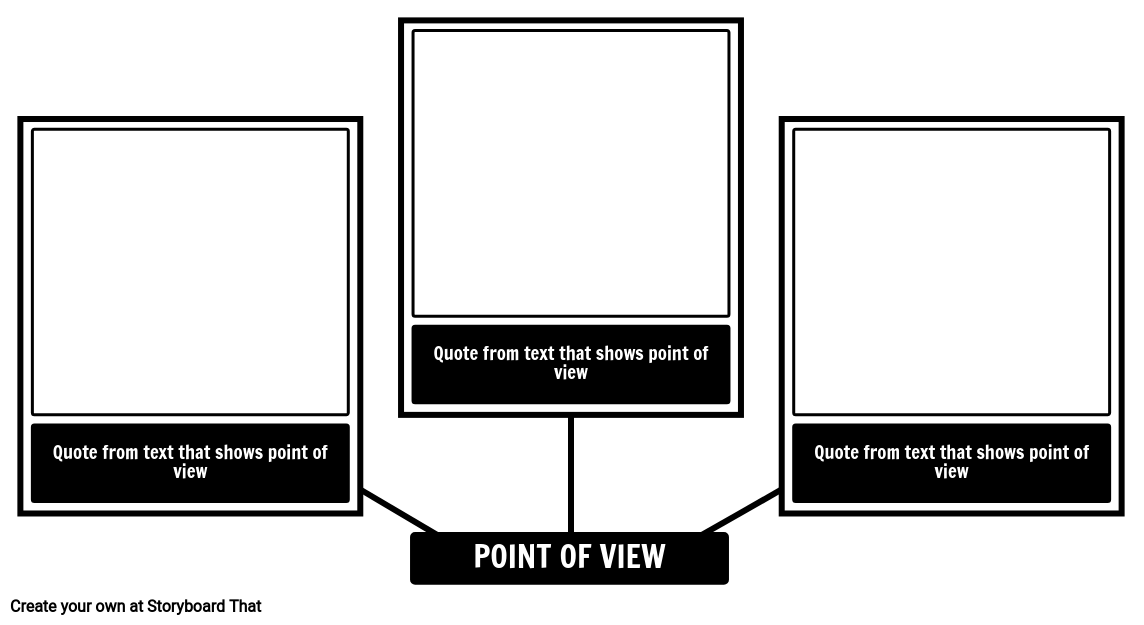 Lesson Plan Reference
Grade Level 4-5
Difficulty Level 1 (Introducing / Reinforcing)
Type of Assignment Individual or Partner
Type of Activity: Point of View vs. Perspective
*(This will start a 2-Week Free Trial - No Credit Card Needed)
https://www.storyboardthat.com/lesson-plans/alice-in-wonderland-by-lewis-carroll/point-of-view
© 2021 - Clever Prototypes, LLC - All rights reserved.