https://www.storyboardthat.com/lesson-plans/ancient-rome/social-structure
Ancient Rome Social Life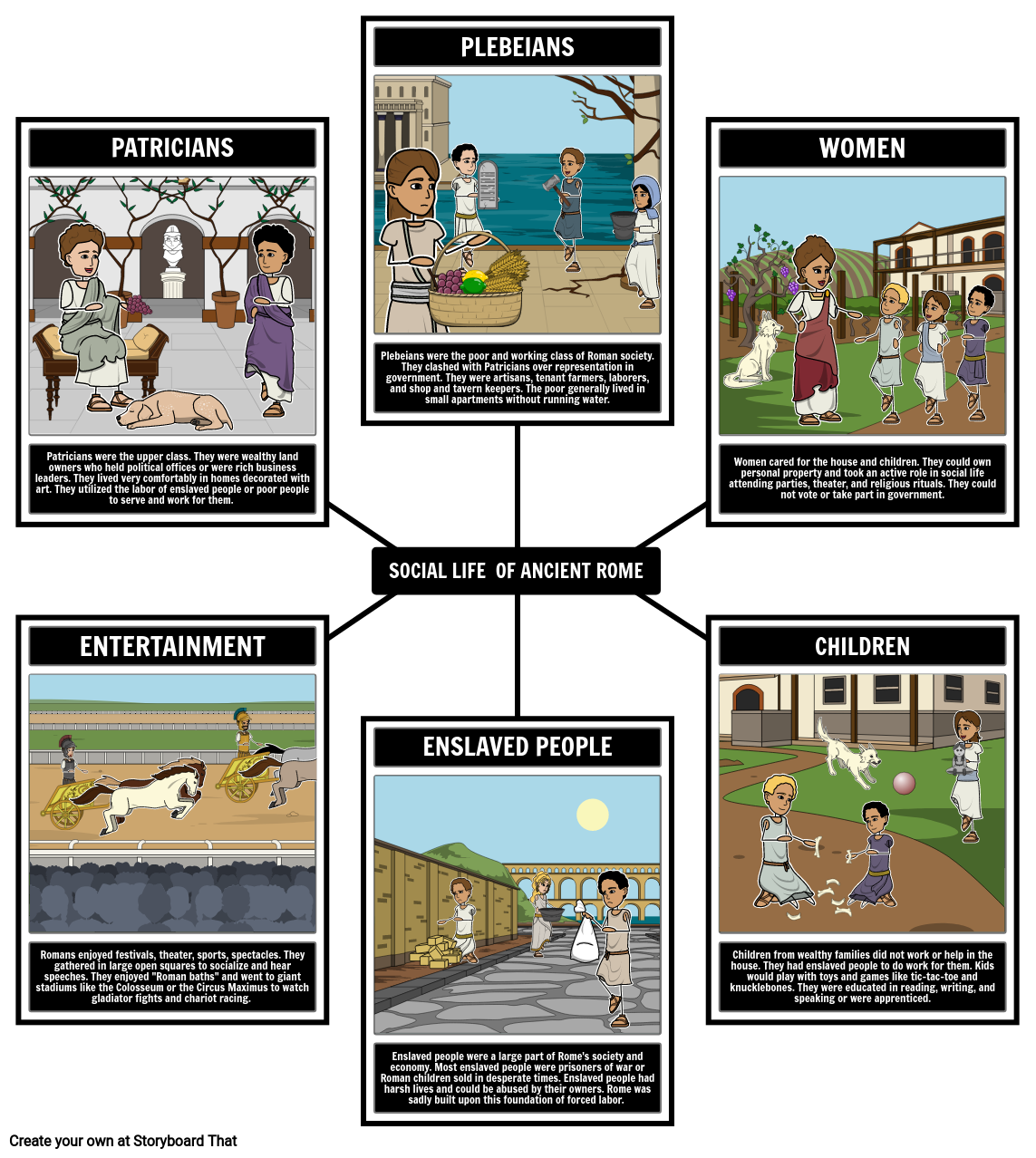 Activity Overview
Using a G.R.A.P.E.S. Chart to organize information about Ancient Civilizations is a useful tool to enhance students' analysis of the characteristics and contributions of a society. Going further and including visuals helps students to better retain the details of each category.
When learning about Ancient Civilizations, students may need teachers to provide a variety of resources. The use of diverse resources such as primary sources, videos, songs, readings from textbooks, encyclopedias and literature can be helpful for students to gain an accurate and complete picture of the time period. Students can use graphic organizers to write notes about the different categories as they learn.
Roman society was built on a hierarchy, with patricians, plebeians, and enslaved people. In this activity, students will create a spider map that focuses on the social structure of Ancient Rome.
Lesson Plan Reference
Grade Level 6-8
Difficulty Level 3 (Developing to Mastery)
Type of Assignment Individual
Common Core Standards
Due Date:
Objective: Create a spider map focusing on the different characteristics of the social structure of Ancient Rome. To find art and characters related to Ancient Rome, type "Rome" into the search box in the Storyboard Creator.
Student Instructions:
Click "Start Assignment".
Write a title for each cell and a 1-3 sentence description.
Create an illustration that represents each feature using appropriate scenes, characters, and items.
Save and submit your storyboard.
Requirements: Minimum of 3-6 cells showcasing different characteristics of the social structure of Ancient Rome. Appropriate scenes to illustrate each cell. 1-3 sentence description for each cell demonstrating your understanding.
3 Cell Spider Map


Single Teacher
As low as /month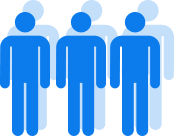 Department
As low as /month

School/District
As low as /month
*(This will start a 2-Week Free Trial - No Credit Card Needed)
https://www.storyboardthat.com/lesson-plans/ancient-rome/social-structure
© 2021 - Clever Prototypes, LLC - All rights reserved.
Over 15 Million
Storyboards Created