https://www.storyboardthat.com/lesson-plans/black-history-k-5/freedom-on-the-menu
Activity Overview
Read-alouds are excellent tools for teachers both in the classroom, and virtually. When tied to a specific topic, such as the Civil Rights Movement, they help the students spark discussions, share their views, and learn new vocabulary.
Freedom on the Menu is a story about the lunch counter sit-ins that took place in North Carolina, and then all around the South. Students and teachers will love the story of courage, based on true events in the 1960s. For this activity, teachers may read the book aloud to the whole class, discussing as they read, or assign the book in small groups or independently for older children. Next, students will create a BME storyboard, summarizing the story with descriptions and illustrations.
Due Date:
Objective: Create a 3 cell storyboard summarizing the story with descriptions and illustrations.
Student Instructions:
Click "Start Assignment".
Write beginning, middle, and end in the headings.
Write a short description of each in the description boxes.
Create an image for each, using appropriate scenes, characters, and items.
Save often!
Requirements:
Lesson Plan Reference
Grade Level 2-3
Difficulty Level 2 (Reinforcing / Developing)
Type of Assignment Individual
Type of Activity: Parts of a Story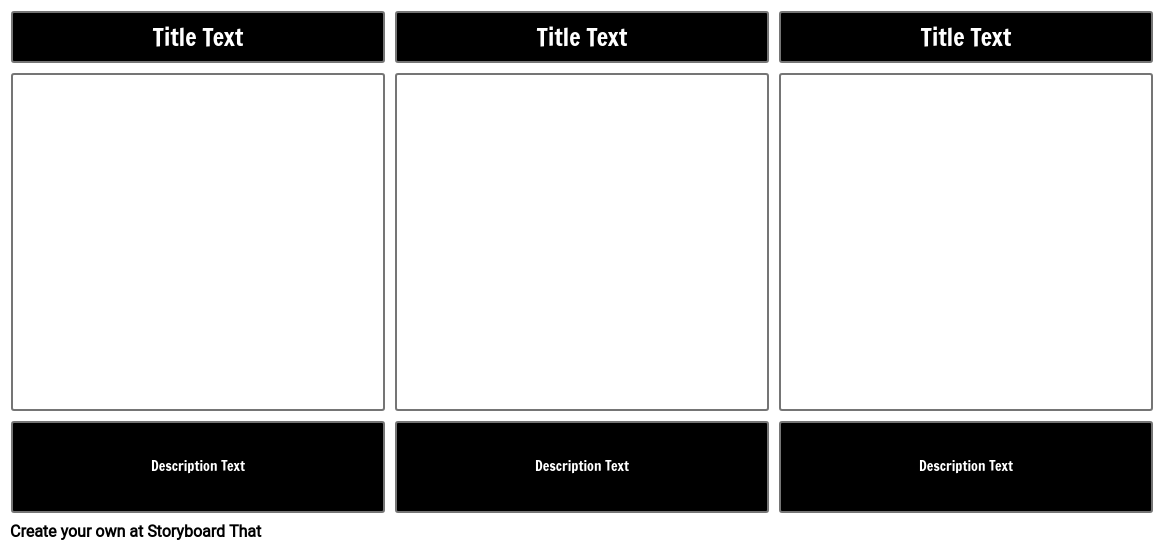 *(This will start a 2-Week Free Trial - No Credit Card Needed)
https://www.storyboardthat.com/lesson-plans/black-history-k-5/freedom-on-the-menu
© 2021 - Clever Prototypes, LLC - All rights reserved.