https://www.storyboardthat.com/lesson-plans/healthy-relationships/i-statements
I Statements

Activity Overview
Communication is one of the key components to a healthy relationship. Unfortunately for teenagers, this usually isn't their strongest skill. Students may find it hard to think about what they are saying before they say it. Changing what is said may be difficult, but teaching teens how to say what they are thinking is a realistic goal. One way to do so is with the introduction of 'I Statements'.
When someone is trying to get their point across and the speaker says "you keep doing this" or "you keep saying that", it forces the listener to be in the wrong. The listener then goes on the defensive and often fires back. This is not an effective way to communicate. By simply changing the communication toward themselves "I think...", "I feel..." and "I want…", the listener then hears what their actions are doing to the other person. In this activity, students will use I... statements to communicate effectively in a provided scenario. The scenario and resolution should be completed for them to ensure a positive outcome. The only cells students will be creating are the I statements. The storyboard above will be copied into your account when you click "Use This Assignment", and you can tailor it and add it as a template for students to copy.
Lesson Plan Reference
Grade Level 6-12
Difficulty Level 2 (Reinforcing / Developing)
Type of Assignment Individual or Partner
Student Instructions
Finish the story with examples of I Statements using I Think, I Feel, and I Want.
Click "Start Assignment".
The scenario and resolution cell has been done for you.
Finish the story by creating effective I Statements from Sandra in the three cells in between.
Save and submit the assignment.
I Statements Template


Single Teacher
As low as /month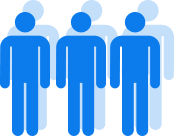 Department
As low as /month

School/District
As low as /month
*(This will start a 2-Week Free Trial - No Credit Card Needed)
https://www.storyboardthat.com/lesson-plans/healthy-relationships/i-statements
© 2020 - Clever Prototypes, LLC - All rights reserved.
Over 15 Million
Storyboards Created