https://www.storyboardthat.com/lesson-plans/seventh-grade-by-gary-soto/characterization
Activity Overview
"Seventh Grade" is a character-driven story. The protagonist Victor, his classmates, and his teachers are developed through both direct and indirect characterization. To help students master direct and/or indirect characterization, have them create a storyboard identifying examples of each in the story. Students can look for indirect characterization based on character actions, their comments, or others' comments about them. Students looking for direct characterization will search for specific lines in which the narrator explicitly states particular character qualities. For each character trait, have students depict an appropriate scene, annotated below with the student's observations or a direct quotation from the text.
"Seventh Grade" Direct and Indirect Characterization
DIRECT CHARACTERIZATION
Mr. Beuller is kind
"And Mr. Bueller is a good guy."
Victor is insecure and nervous around Teresa
"Great rosebushes of red bloomed on Victor's cheeks. A river of nervous sweat ran down his palms. He felt awful."
INDIRECT CHARACTERIZATION
Mr. Beuller is kind
"Mr. Bueller shuffled through the papers on his desk, He smiled and hummed as he sat down to work. He remembered his college years when he dated a girlfriend in borrowed cars."
Victor is insecure and nervous around Teresa
She smiled and said, "Hi, Victor."
He smiled back and said, "Yeah, that's me." His brown face blushed. Why hadn't he said, "Hi, Teresa," or "How was your summer?" or something nice.
Student Instructions
Create a storyboard illustrating indirect and direct characterization in "Seventh Grade".
Use the template provided by your teacher.
In one column, identify examples of indirect characterization.
In the other column, identify examples of direct characterization.
Illustrate each example with appropriate characters, scenes, and items.
Save often!
Lesson Plan Reference
Grade Level 6-8
Difficulty Level 3 (Developing to Mastery)
Type of Assignment Individual, Partner, or Group
Common Core Standards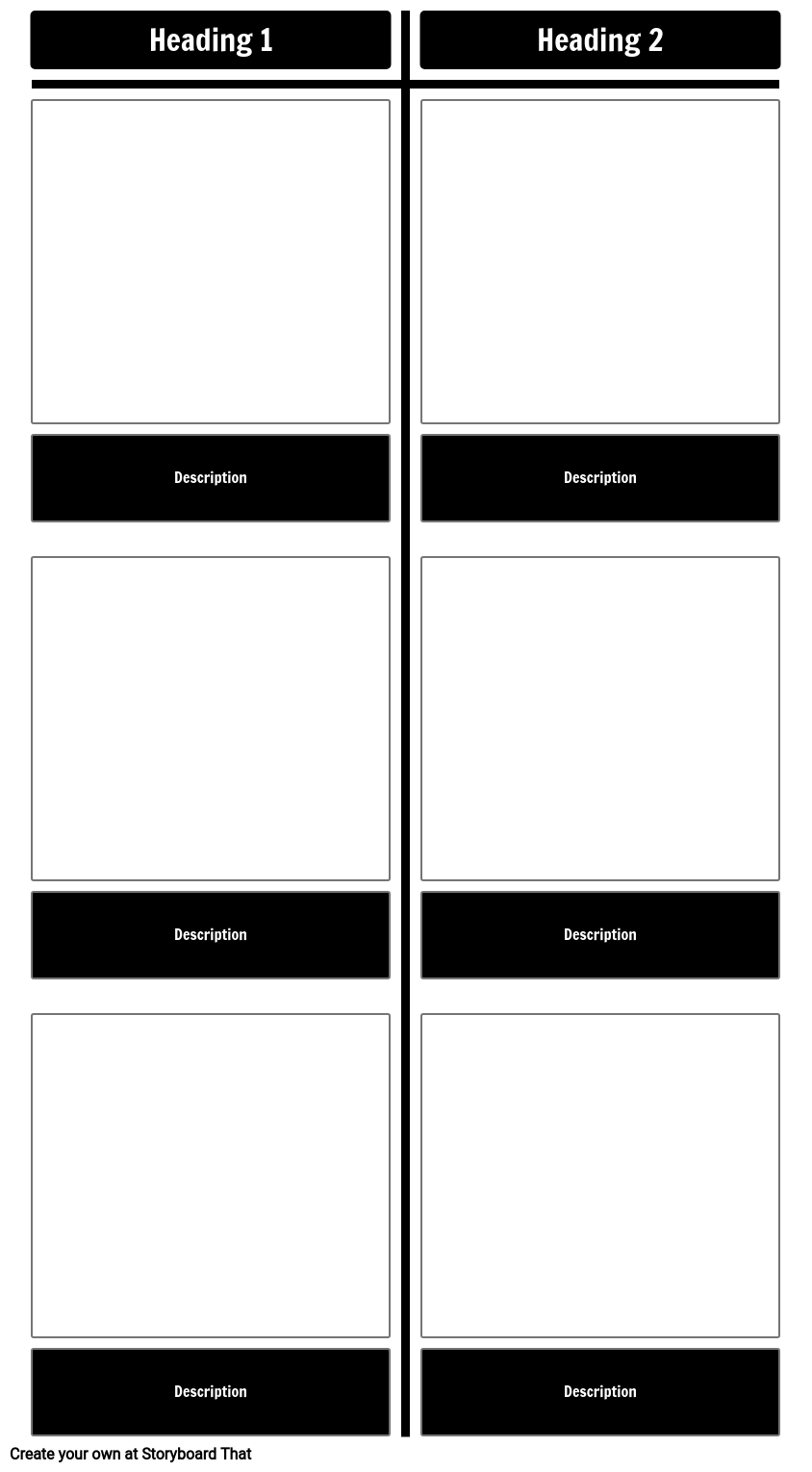 *(This will start a 2-Week Free Trial - No Credit Card Needed)
https://www.storyboardthat.com/lesson-plans/seventh-grade-by-gary-soto/characterization
© 2021 - Clever Prototypes, LLC - All rights reserved.