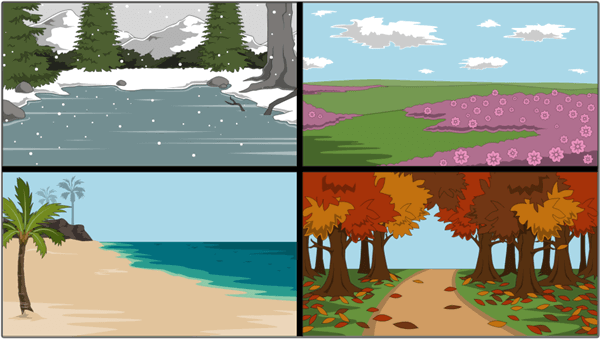 As students learn basic material in Spanish, a powerful learning strategy is for them to associate and interrelate ideas. The following storyboards target the weather, the date, seasons, pastimes, and clothing, often in overlap, so that students think about the topics in context rather than in isolation.
Student Activities for Weather, Seasons, Months, Activities
Find more storyboard activities like these in our
World Languages
Category!
*(This will start a 2-Week Free Trial - No Credit Card Needed)