https://www.storyboardthat.com/lesson-plans/the-book-thief-by-markus-zusak/allusions
Activity Overview
Starting a unit or lesson with the key vocabulary terms and allusions aids in overall comprehension and retention. With Holocaust literature, vocabulary and allusions often overlap as students are learning about real events, people, and places at the same time. Since they can overlap, teachers may want to use this template specifically for vocabulary, or just for allusions, as this example displays. In this activity, students will create a storyboard that defines and illustrates key terms and allusions that are historical, religious and cultural related to The Book Thief. Previewing these can help students better understand the story and learn about the time period.
Examples of Terms and Allusions from The Book Thief
Anti-Semitism
Holocaust
Mein Kampf
Adolf Hitler (also referred to as the Führer)
Jesse Owens
The 1936 Olympics
Joseph Goebbels
Joseph Stalin
Beethoven
Mozart
Strauss
Hitler Youth
Dachau Concentration Camp
Due Date:
Objective: Create a storyboard that illustrates your understanding of key terms and allusions (people, places, events) in the story The Book Thief.
Student Instructions:
Click "Start Assignment".
In the title boxes, identify the terms you have chosen.
In the description boxes, write the definition or description of the term.
Create an illustration for each term using appropriate scenes, characters, and items.
Save and submit your storyboard.
Requirements: Must have 3 terms, correct definitions or descriptions, and appropriate illustrations for each that demonstrate your understanding of the words.
Lesson Plan Reference
Grade Level 6-8
Difficulty Level 3 (Developing to Mastery)
Type of Assignment Individual
Type of Activity: Literary Allusions
Common Core Standards
[ELA-Literacy/L/9-10/3] Apply knowledge of language to understand how language functions in different contexts, to make effective choices for meaning or style, and to comprehend more fully when reading or listening
[ELA-Literacy/L/9-10/4] Determine or clarify the meaning of unknown and multiple-meaning words and phrases based on grades 9-10 reading and content, choosing flexibly from a range of strategies
[ELA-Literacy/L/9-10/6] Acquire and use accurately general academic and domain-specific words and phrases, sufficient for reading, writing, speaking, and listening at the college and career readiness level; demonstrate independence in gathering vocabulary knowledge when considering a word or phrase important to comprehension or expression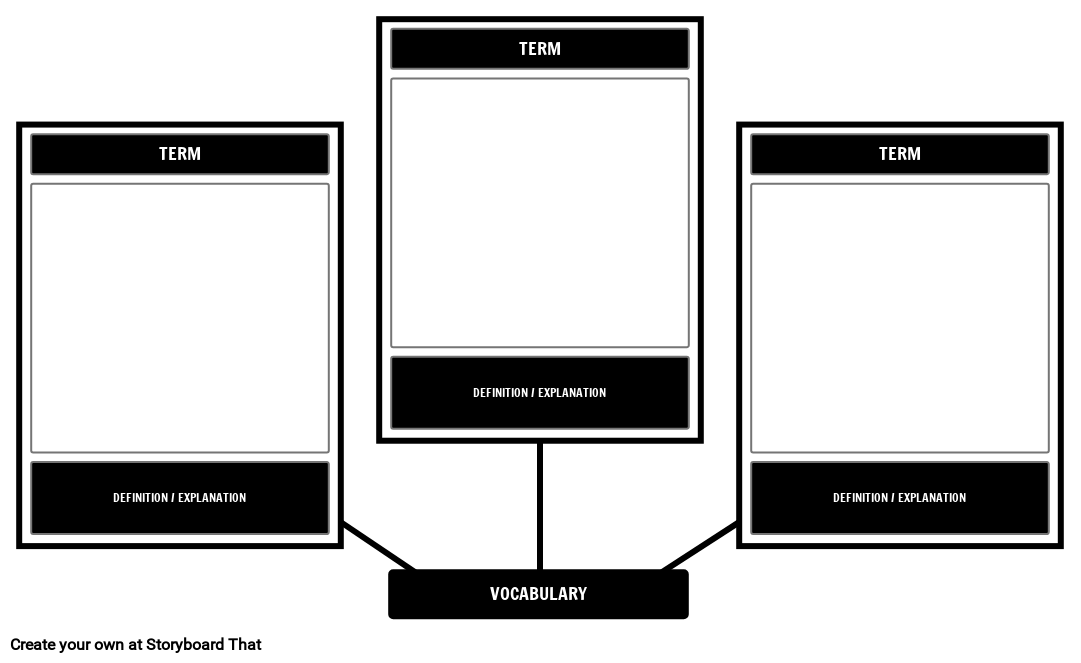 Define and illustrate each of the key terms.
Proficient
7 Points
Emerging
4 Points
Beginning
1 Points

The vocabulary words are correctly defined.

The meaning of the vocabulary words can be understood but it is somewhat unclear.

The vocabulary word is not clearly defined

The storyboard illustrations clearly depict the meaning of the vocabulary words.

The illustrations relate to the meaning of the vocabulary words but it they are difficult to understand.

The illustrations do not clearly relate to the meaning of the vocabulary words.

Work is well written and carefully thought out.

Work shows some evidence of effort.

Work shows little evidence of any effort.
*(This will start a 2-Week Free Trial - No Credit Card Needed)
https://www.storyboardthat.com/lesson-plans/the-book-thief-by-markus-zusak/allusions
© 2021 - Clever Prototypes, LLC - All rights reserved.