https://www.storyboardthat.com/lesson-plans/the-executive-branch/5-ws
Activity Overview
It's beneficial for students to take a focused look at key questions when learning about more complex topics, such as the composition and responsibilities of the Executive Branch. In this activity, students will create a spider map that represents the 5 Ws of the Executive Branch. For each question provided, they will respond by creating a visualization of their response, along with a brief written description below their representation. This can be used as an introductory activity or as a summative assignment at the end of the unit.
Example Executive Branch 5 Ws
WHO is a member of the Executive Branch?
WHAT is the purpose of the Executive Branch?
WHERE are the members of the Executive Branch usually located?
WHEN was the Executive Branch founded?
WHY does the Executive Branch exist?
Student Instructions
Create a 5W analysis of the Executive Branch.
Click "Start Assignment".
In the title box for each cell, type Who, What, When, Where and Why.
In the descriptions, answer the question.
Create an image for each cell with appropriate scenes, characters, and items.
Save and submit your storyboard.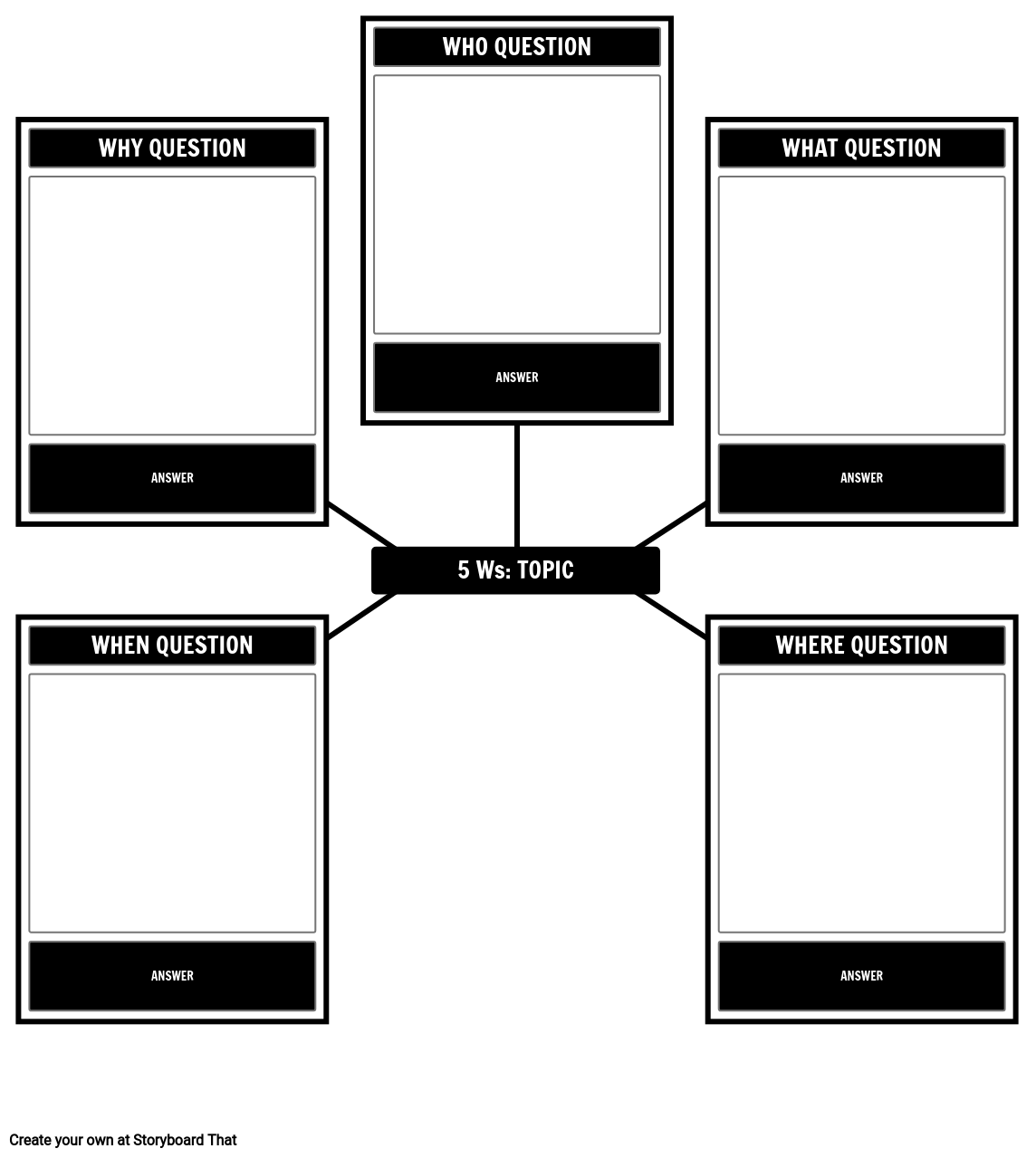 *(This will start a 2-Week Free Trial - No Credit Card Needed)
https://www.storyboardthat.com/lesson-plans/the-executive-branch/5-ws
© 2021 - Clever Prototypes, LLC - All rights reserved.