https://www.storyboardthat.com/lesson-plans/the-outsiders-by-se-hinton/wanted-poster
Activity Overview
A fun way to do a more in depth analysis of a character and how they change is to create a Wanted Poster. Students can pick any character from The Outsiders, or they can be assigned by the teacher. They'll create a Wanted Poster that provides a description of the character, their gang alliance, important information, and the "reward", which will be where the character is at the end and how they've changed.
Teacher note: Add additional template options to the project by visiting our Wanted Poster template page!
Student Instructions
Create a Wanted Poster that analyzes a character from The Outsiders.
Click "Start Assignment".
Identify the character and select one of the Storyboard That characters to represent them.
Add a description, reasons, & a reward under the guise of a character analysis.
Add an illustration using appropriate scenes, items, and characters.
Save and submit your storyboard.
Lesson Plan Reference
Grade Level 6-8
Difficulty Level 3 (Developing to Mastery)
Type of Assignment Individual
Type of Activity: Wanted Posters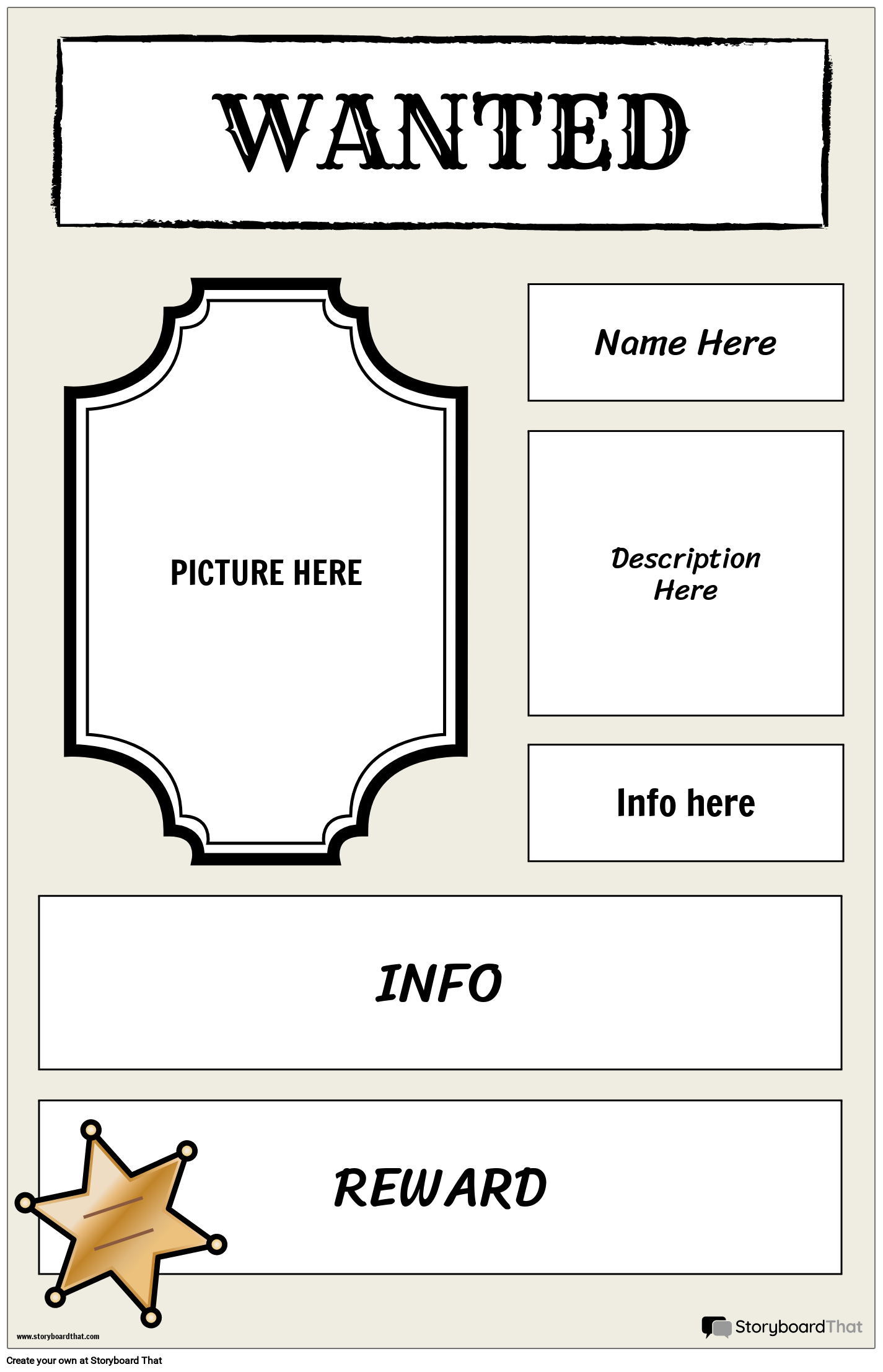 *(This will start a 2-Week Free Trial - No Credit Card Needed)
https://www.storyboardthat.com/lesson-plans/the-outsiders-by-se-hinton/wanted-poster
© 2021 - Clever Prototypes, LLC - All rights reserved.