Activity Overview
A fun way to do a more in depth analysis of a character and how they change is to create a Wanted Poster. Students can pick any character from The Outsiders, or they can be assigned by the teacher. They'll create a Wanted Poster that provides a description of the character, their gang alliance, important information, and the "reward", which will be where the character is at the end and how they've changed.
Teacher note: Add additional template options to the project by visiting our Wanted Poster template page!
Student Instructions
Create a Wanted Poster that analyzes a character from The Outsiders.
Click "Start Assignment".
Identify the character and select one of the Storyboard That characters to represent them.
Add a description, reasons, & a reward under the guise of a character analysis.
Add an illustration using appropriate scenes, items, and characters.
Save and exit when you're done.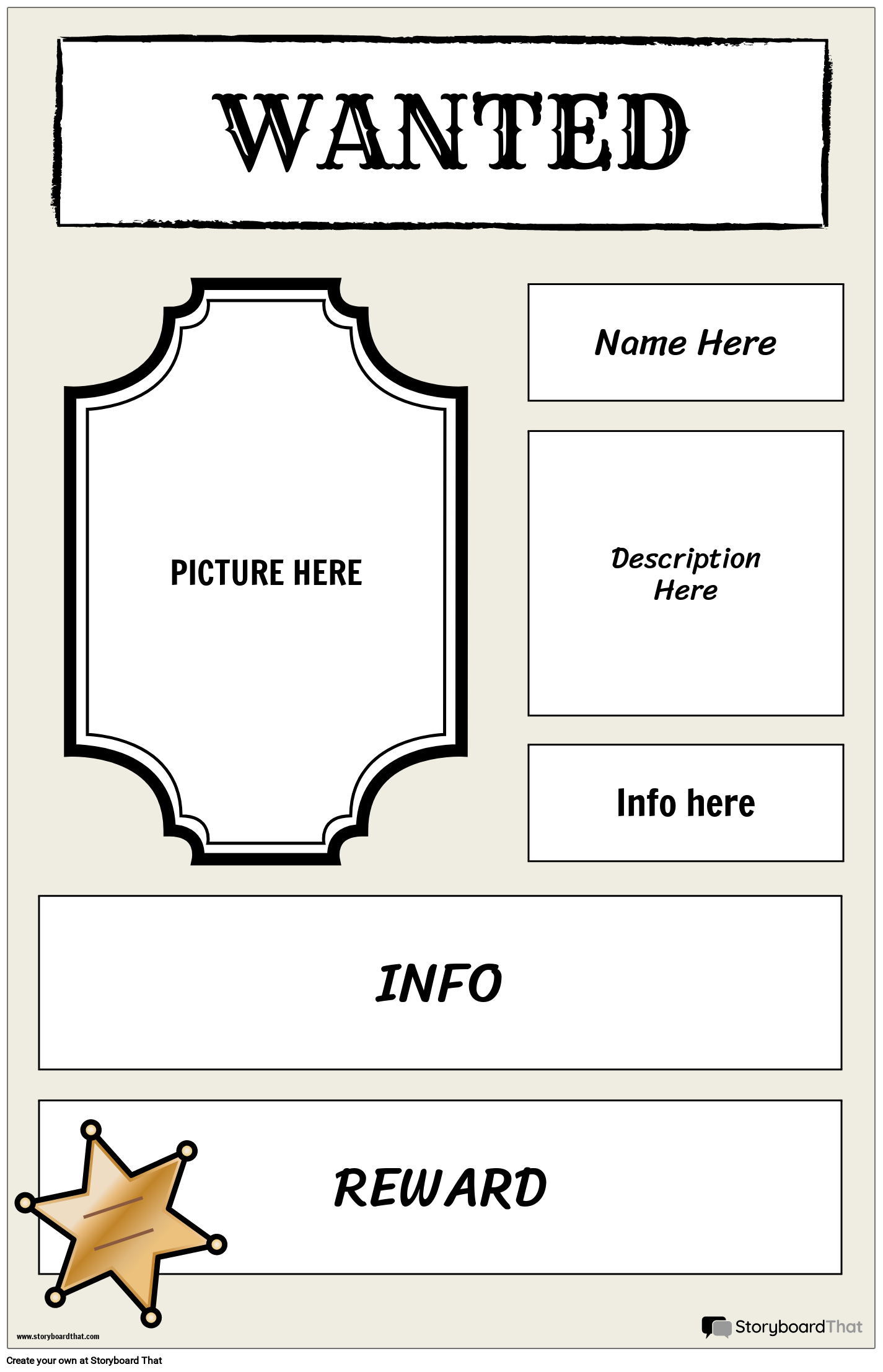 Pretend that a character from your book is missing and create a wanted or missing poster!
Proficient
Emerging
Beginning

Includes who's wanted or missing, a reward amount if found, a contact phone number, and 2-3 sentences that accurately describe the missing person.

Missing one element of text.

Missing two or more elements of text.

Illustrations depict the person or animal according to the story with clear visuals including an appropriate scene, character, items, etc.

Illustrations depict the person or animal but are unclear or incomplete.

Illustrations do not depict the person or animal.
*(This Will Start a 2-Week Free Trial - No Credit Card Needed)
https://www.storyboardthat.com/lesson-plans/the-outsiders-by-se-hinton/wanted-poster
© 2023 - Clever Prototypes, LLC - All rights reserved.
StoryboardThat is a trademark of Clever Prototypes, LLC, and Registered in U.S. Patent and Trademark Office