https://www.storyboardthat.com/lesson-plans/the-treasure-of-lemon-brown-by-walter-dean-myers/perspective
Activity Overview
Another great way to engage your students is through the creation of storyboards that depict the perspective of each character in a short story. By examining each character's perspective, students can look more deeply at the author's meaning.
Using a T-Chart, show examples from the text of what bad fortune means for two characters. On one side, show examples from Lemon's life and on the other side, show examples from Greg's. Use description boxes to explain the illustrations of each perspective or point of view, which you create.
Clicking "Use this Assignment" will copy both the example above and a blank template into your account. Feel free to use it as is, or to edit it for the level of your class. Printing it as worksheets for your students to complete while reading is a fast and easy way to incorporate this storyboard activity into your classroom.
Perspectives of Bad Fortune
Lemon's Bad Fortune
Lemon's son dies in the war.
Lemon lost his passion for the Blues, and wound up homeless.
Greg's Bad Fortune
Greg is not allowed to join the community basketball team after his dad is contacted by the school principal because Greg is failing his math class.
Greg gets punished by his dad.
Student Instructions
Create a storyboard depicting the perspective of the characters in "The Treasure of Lemon Brown".
Click "Start Assignment".
In the titles, type the perspective of your choice for both characters.
In the description, type the perspective or point of view of that character.
In the cells, create an illustration to go along with the point of view using appropriate scenes, characters, and items.
Save your storyboard and give it a title.
Lesson Plan Reference
Grade Level 6-8
Difficulty Level 3 (Developing to Mastery)
Type of Assignment Individual or Partner
Type of Activity: Point of View vs. Perspective
Common Core Standards
[ELA-Literacy/RL/7/6] Analyze how an author develops and contrasts the points of view of different characters or narrators in a text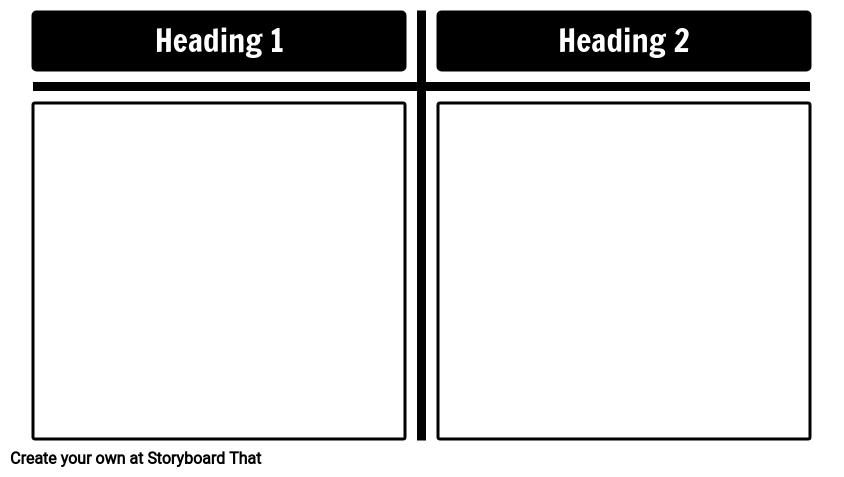 *(This will start a 2-Week Free Trial - No Credit Card Needed)
https://www.storyboardthat.com/lesson-plans/the-treasure-of-lemon-brown-by-walter-dean-myers/perspective
© 2021 - Clever Prototypes, LLC - All rights reserved.