https://www.storyboardthat.com/lesson-plans/ancient-india/map
Activity Overview
After students learn about the geography, natural resources and/or economy of India, it can be helpful for them to see everything together on one map. In this activity, students will create a map that displays physical features, where natural resources are found, and what economies are found in different parts of the region. Students will also make a key to reference and add descriptions to explain the images they've chosen.
Due Date:
Objective: Create an economic / natural resources or physical features map of India.
Student Instructions:
Add different images that represent the physical features, natural resources or jobs from the region.
Add the images to the key on the side with words describing what they are.
Save and submit your storyboard.
Requirements: 5-7 images that represent either physical features, natural resources, or economic activity placed in accurate locations on the map. Place the images with definitions in the key.
Lesson Plan Reference
Grade Level 6-8
Difficulty Level 3 (Developing to Mastery)
Type of Assignment Individual
Common Core Standards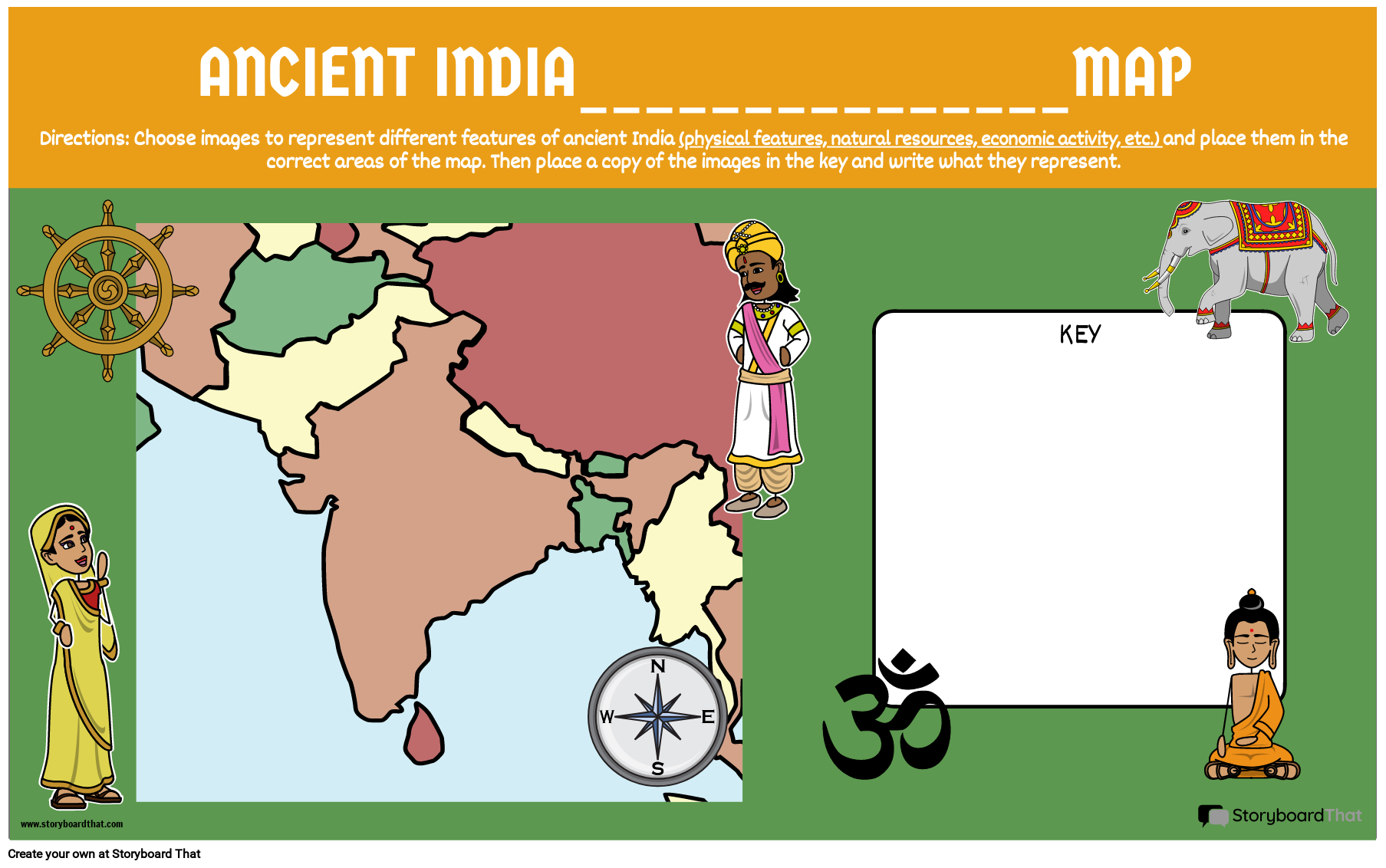 *(This will start a 2-Week Free Trial - No Credit Card Needed)
https://www.storyboardthat.com/lesson-plans/ancient-india/map
© 2021 - Clever Prototypes, LLC - All rights reserved.