https://www.storyboardthat.com/lesson-plans/immigration/challenges
Immigrant Challenges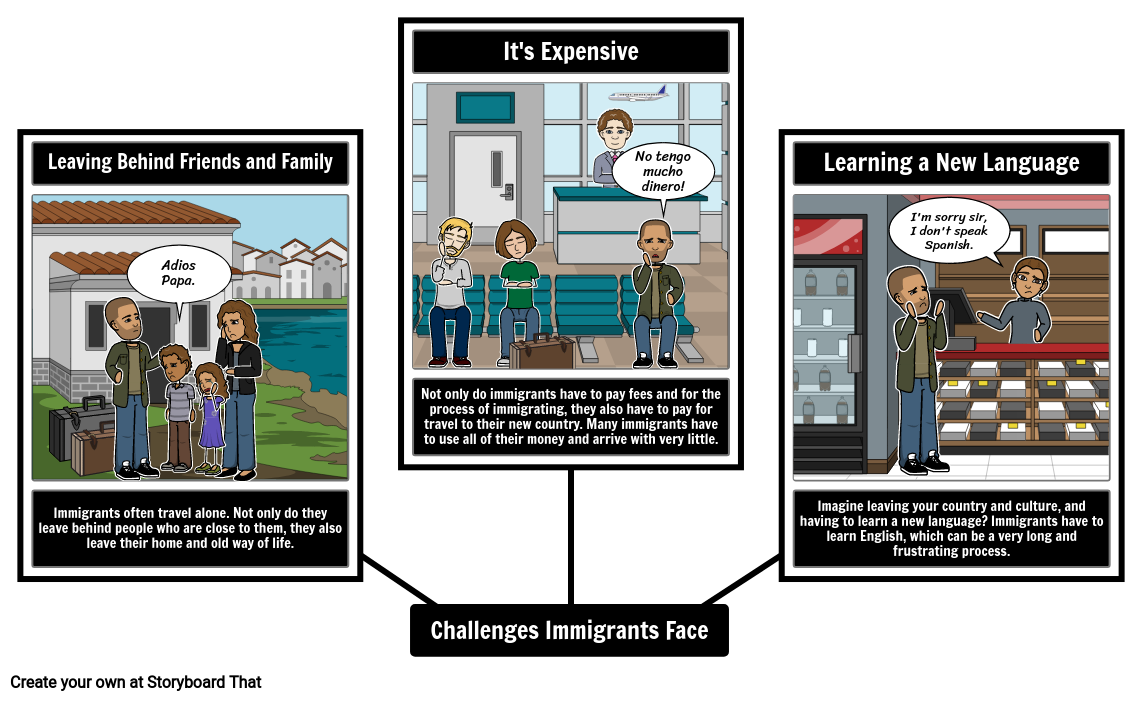 Activity Overview
Throughout history, immigrants have faced many challenges in order to start a new life in a new country. Some of these remain the same even today. In this activity, students will research and explore these challenges and create a 3 cell spider map illustrating what they have learned. Teachers can choose to have students focus on historical challenges, or allow them to explore modern ones. Though this activity is meant to focus on U.S. immigration, students may also want to investigate whether these challenges are the same for all countries.
Lesson Plan Reference
Grade Level 4-6
Difficulty Level 2 (Reinforcing / Developing)
Type of Assignment Individual
Common Core Standards
Due Date:
Objective: Create a 3 cell spider map explaining and illustrating challenges that immigrants face.
Student Instructions:
Click "Start Assignment".
Write a challenge in each heading.
Create an illustration that represents each heading using appropriate scenes, characters, and items.
Write a short summary of each heading/challenge in the space below the illustration.
Save often!
Requirements:
3 Cell Spider Map


Single Teacher
As low as /month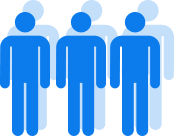 Department
As low as /month

School/District
As low as /month
*(This will start a 2-Week Free Trial - No Credit Card Needed)
https://www.storyboardthat.com/lesson-plans/immigration/challenges
© 2020 - Clever Prototypes, LLC - All rights reserved.
Over 15 Million
Storyboards Created