https://www.storyboardthat.com/lesson-plans/immigration/reasons-to-immigrate
Reasons to Immigrate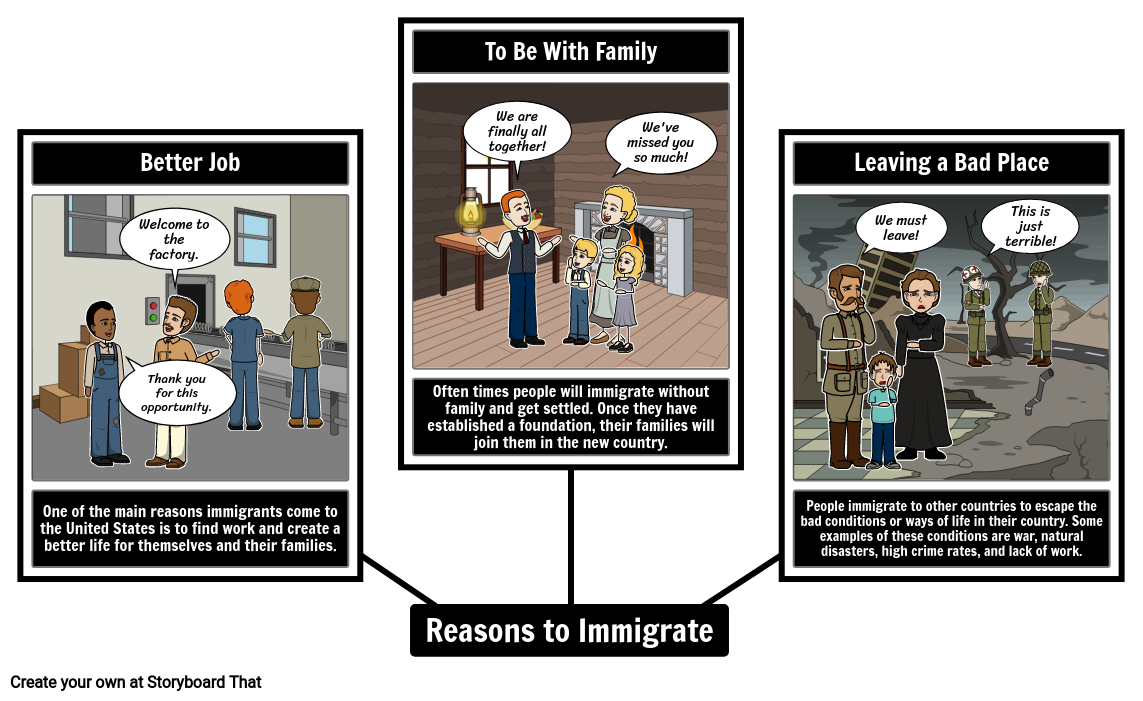 Activity Overview
People immigrate to other countries for many reasons. Some may immigrate for more opportunities and better education, and some may immigrate to be with family or leave a place where life has become bad and oppressive. For this activity, students will create a spider map that illustrates three reasons why people immigrate. This is a perfect introductory activity for an immigration unit, and can also be used as a review at the end!
Lesson Plan Reference
Grade Level 4-6
Difficulty Level 1 (Introducing / Reinforcing)
Type of Assignment Individual
Common Core Standards
Due Date:
Objective: Create a spider map describing three reasons why people immigrate.
Student Instructions:
Click "Start Assignment".
Write a reason for immigrating in each heading.
Create an illustration that represents each heading using appropriate scenes, characters, and items.
Write a short summary of each heading/reason in the space below the illustration.
Save often!
3 Cell Spider Map


Single Teacher
As low as /month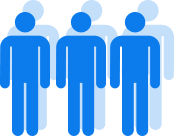 Department
As low as /month

School/District
As low as /month
*(This will start a 2-Week Free Trial - No Credit Card Needed)
https://www.storyboardthat.com/lesson-plans/immigration/reasons-to-immigrate
© 2020 - Clever Prototypes, LLC - All rights reserved.
Over 15 Million
Storyboards Created