https://www.storyboardthat.com/lesson-plans/seeing-eye-to-eye-by-leslie-hall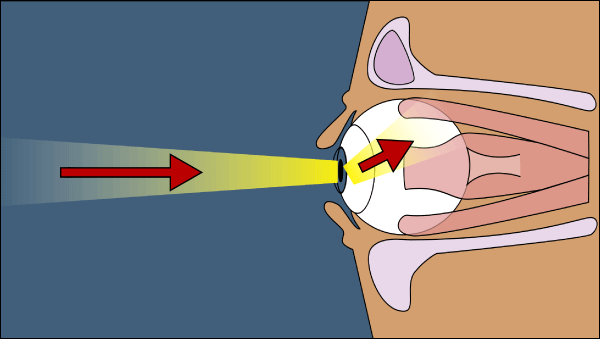 "Seeing Eye to Eye" by Leslie Hall is an entertaining and informative text about eyeballs and how they allow animals and people to see.
"Seeing Eye to Eye" begins with a falcon spotting a mouse in the grass. The mouse realizes he is in danger and will use his eyes to find a safe place to hide.
Working together, the eyes and brains of animals and people use surrounding light to see their environment. Light can come from several sources and is able to reflect or bounce off objects. After the light reflects off an object, some of the light travels into the cornea at the front of the eyeball. The cornea refracts, or bends, the light, directing it to the pupil. The light enters the pupil and passes through the lens, which bends the light again, allowing for a more focused image. The image then appears on the retina, but it is upside down. The brain works to flip the image right-side up.
Student Activities for Seeing Eye to Eye
Essential Questions for "Seeing Eye to Eye"
How is the article both entertaining and informative?
How does the eyeball work in interesting and unique ways?
Find these Common Core aligned lesson plans and more like them in our
Elementary School
Category!
*(This will start a 2-Week Free Trial - No Credit Card Needed)
https://www.storyboardthat.com/lesson-plans/seeing-eye-to-eye-by-leslie-hall
© 2021 - Clever Prototypes, LLC - All rights reserved.