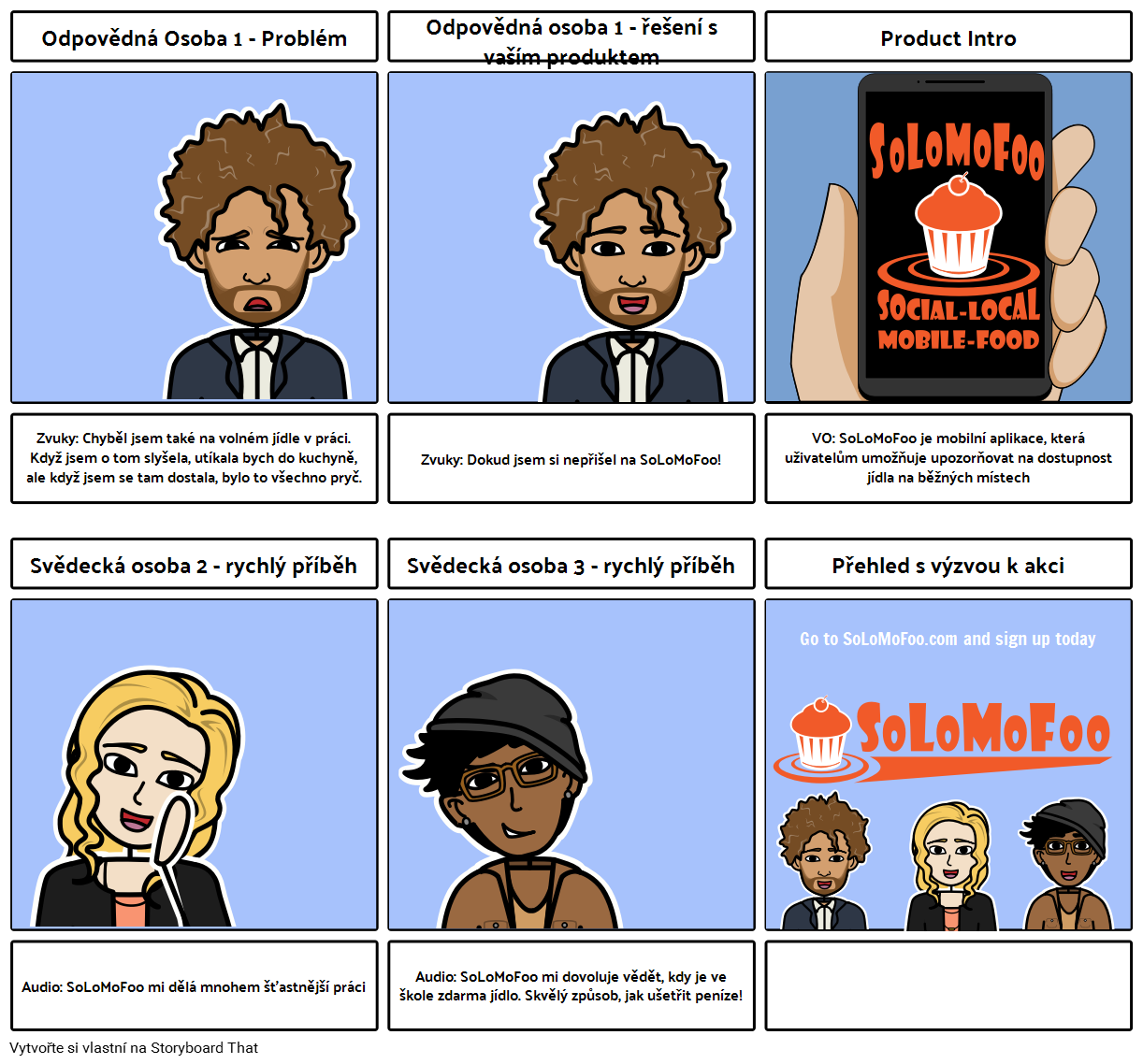 Storyboard Text
Odpovědná Osoba 1 - Problém
Odpovědná osoba 1 - řešení s vaším produktem
Product Intro
Zvuky: Chyběl jsem také na volném jídle v práci. Když jsem o tom slyšela, utíkala bych do kuchyně, ale když jsem se tam dostala, bylo to všechno pryč.
Svědecká osoba 2 - rychlý příběh
Zvuky: Dokud jsem si nepřišel na SoLoMoFoo!
Svědecká osoba 3 - rychlý příběh
VO: SoLoMoFoo je mobilní aplikace, která uživatelům umožňuje upozorňovat na dostupnost jídla na běžných místech
Přehled s výzvou k akci
Go to SoLoMoFoo.com and sign up today
Audio: SoLoMoFoo mi dělá mnohem šťastnější práci
Audio: SoLoMoFoo mi dovoluje vědět, kdy je ve škole zdarma jídlo. Skvělý způsob, jak ušetřit peníze!

Over 20 Million
Storyboards Created