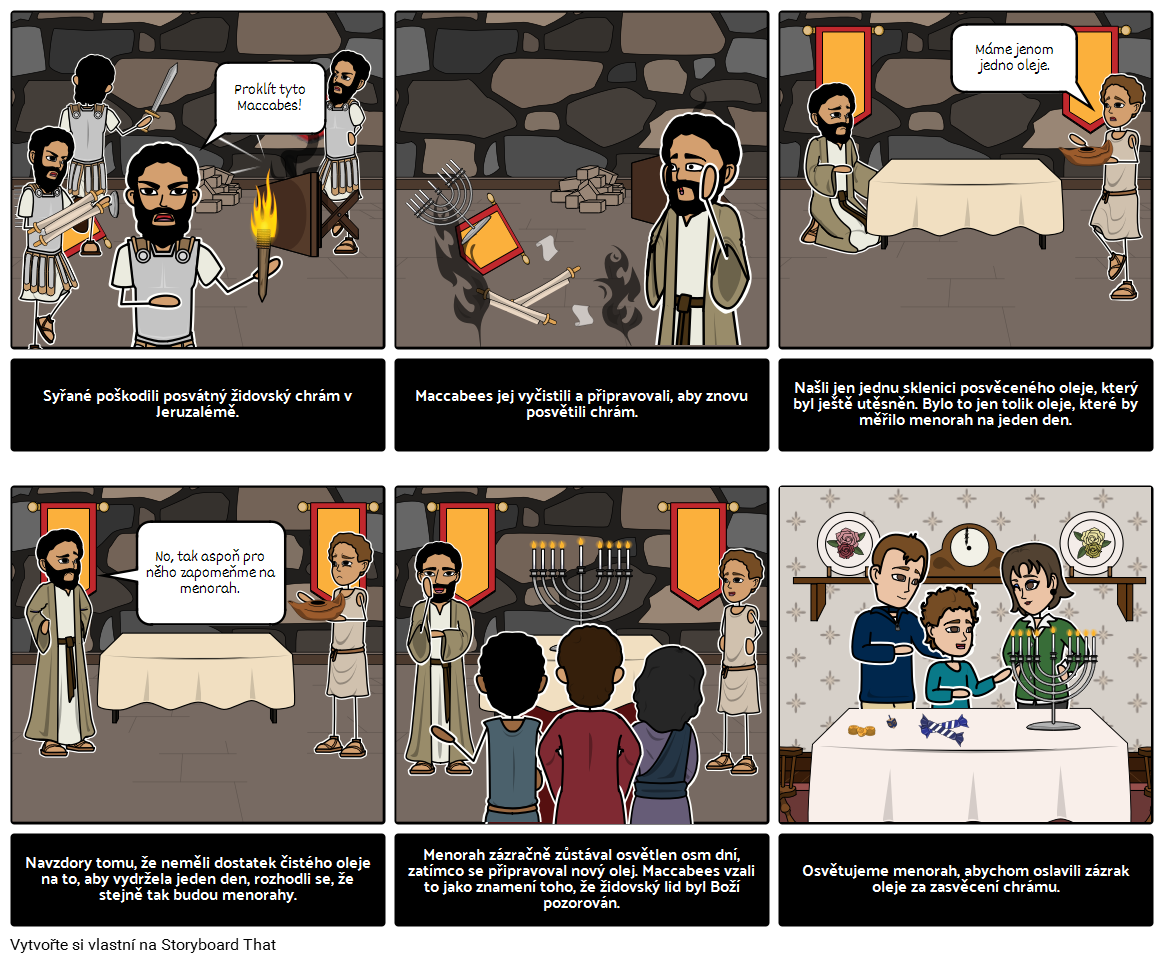 Storyboard Text
Proklít tyto Maccabes!
Máme jenom jedno oleje.
Syřané poškodili posvátný židovský chrám v Jeruzalémě.
No, tak aspoň pro něho zapomeňme na menorah.
Maccabees jej vyčistili a připravovali, aby znovu posvětili chrám.
Našli jen jednu sklenici posvěceného oleje, který byl ještě utěsněn. Bylo to jen tolik oleje, které by měřilo menorah na jeden den.
Navzdory tomu, že neměli dostatek čistého oleje na to, aby vydržela jeden den, rozhodli se, že stejně tak budou menorahy.
Menorah zázračně zůstával osvětlen osm dní, zatímco se připravoval nový olej. Maccabees vzali to jako znamení toho, že židovský lid byl Boží pozorován.
Osvětujeme menorah, abychom oslavili zázrak oleje za zasvěcení chrámu.
Over 20 Million
Storyboards Created