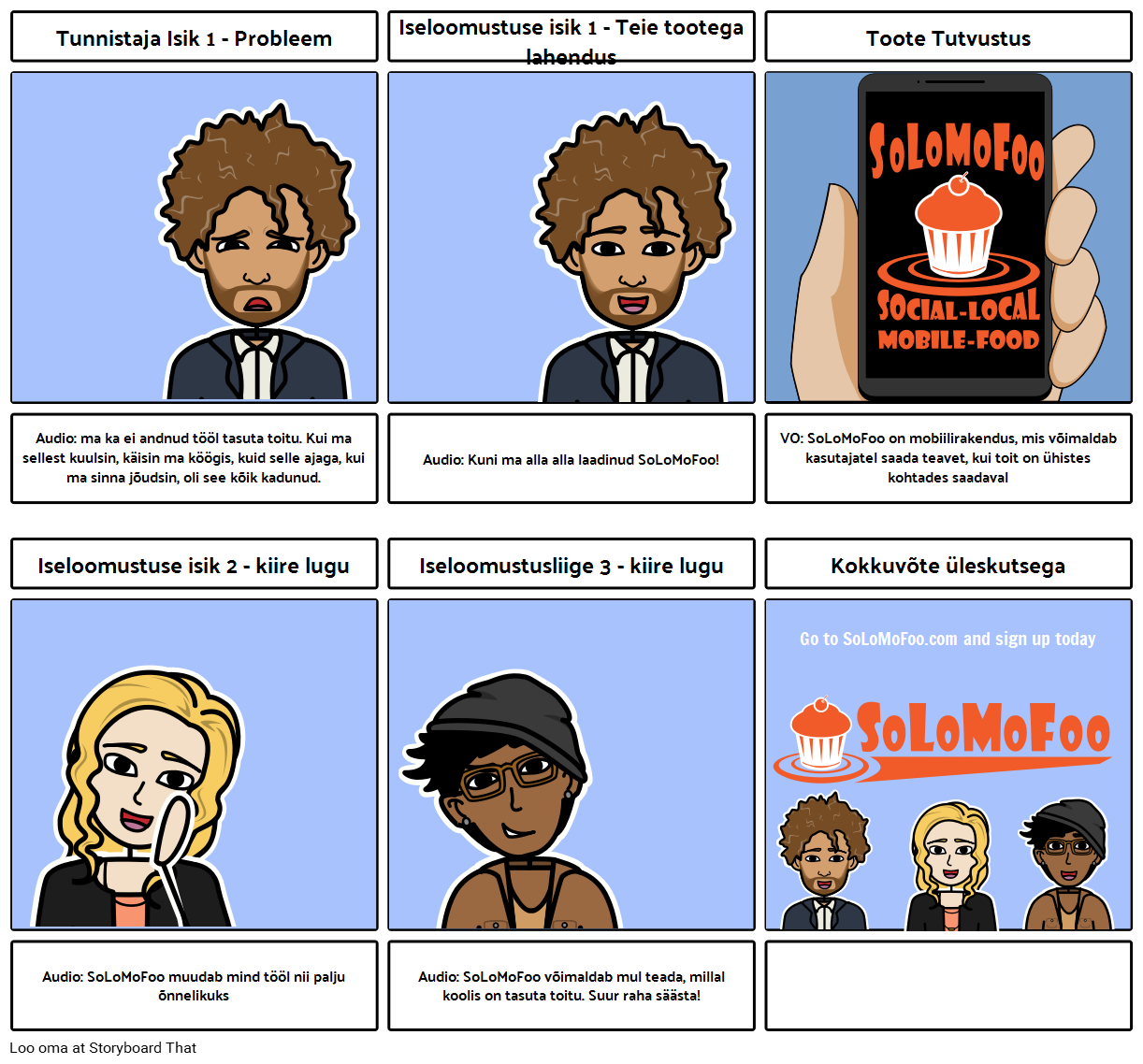 Storyboard Text
Tunnistaja Isik 1 - Probleem
Iseloomustuse isik 1 - Teie tootega lahendus
Toote Tutvustus
Audio: ma ka ei andnud tööl tasuta toitu. Kui ma sellest kuulsin, käisin ma köögis, kuid selle ajaga, kui ma sinna jõudsin, oli see kõik kadunud.
Iseloomustuse isik 2 - kiire lugu
Audio: Kuni ma alla alla laadinud SoLoMoFoo!
Iseloomustusliige 3 - kiire lugu
VO: SoLoMoFoo on mobiilirakendus, mis võimaldab kasutajatel saada teavet, kui toit on ühistes kohtades saadaval
Kokkuvõte üleskutsega
Go to SoLoMoFoo.com and sign up today
Audio: SoLoMoFoo muudab mind tööl nii palju õnnelikuks
Audio: SoLoMoFoo võimaldab mul teada, millal koolis on tasuta toitu. Suur raha säästa!

Over 20 Million
Storyboards Created