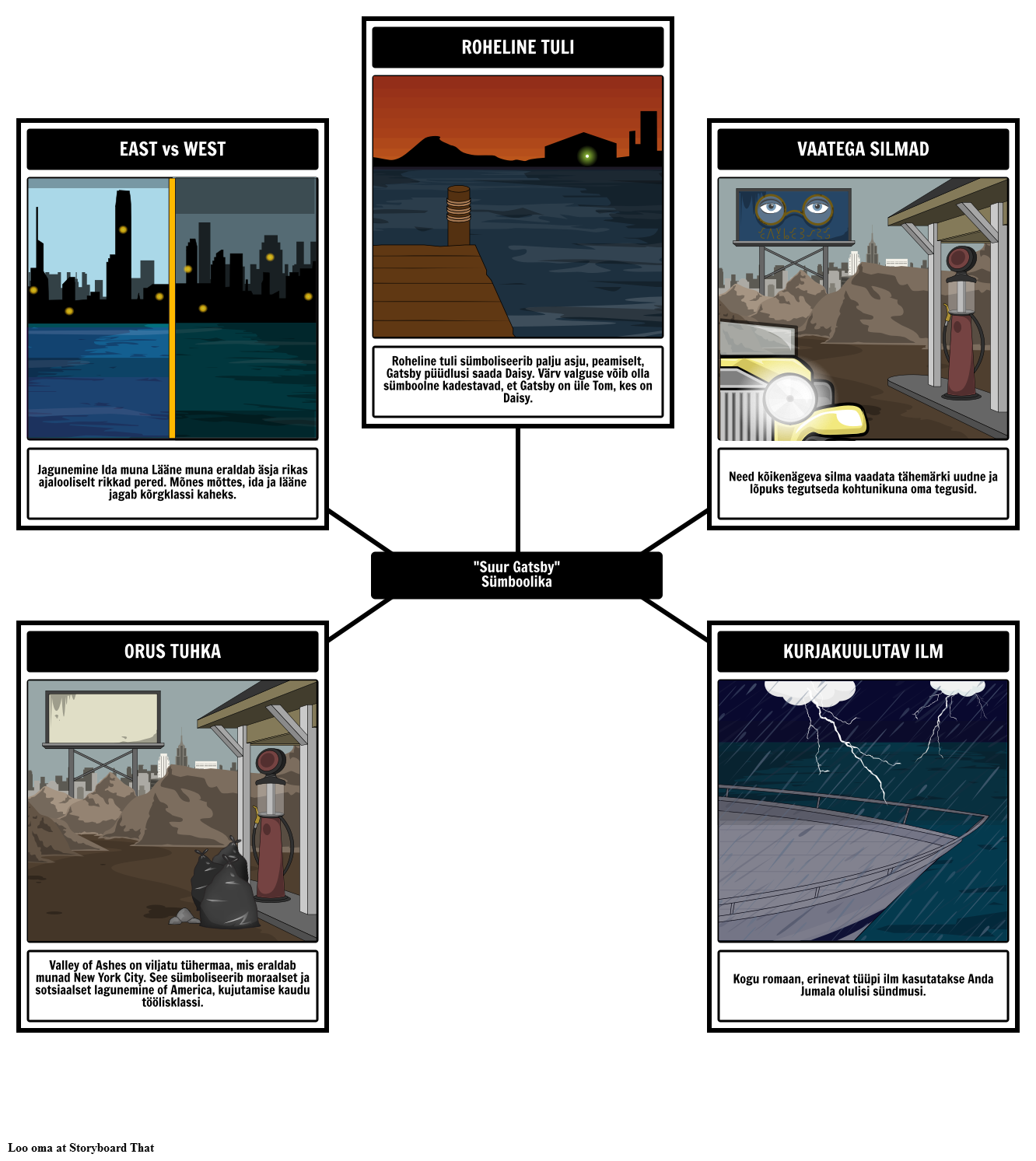 Storyboard Description
Sümbolid Great Gatsby
Storyboard Text
EAST vs WEST
ROHELINE TULI
VAATEGA SILMAD
Jagunemine Ida muna Lääne muna eraldab äsja rikas ajalooliselt rikkad pered. Mõnes mõttes, ida ja lääne jagab kõrgklassi kaheks.
Roheline tuli sümboliseerib palju asju, peamiselt, Gatsby püüdlusi saada Daisy. Värv valguse võib olla sümboolne kadestavad, et Gatsby on üle Tom, kes on Daisy.
Need kõikenägeva silma vaadata tähemärki uudne ja lõpuks tegutseda kohtunikuna oma tegusid.
ORUS TUHKA
"Suur Gatsby" Sümboolika
KURJAKUULUTAV ILM
Valley of Ashes on viljatu tühermaa, mis eraldab munad New York City. See sümboliseerib moraalset ja sotsiaalset lagunemine of America, kujutamise kaudu töölisklassi.
Kogu romaan, erinevat tüüpi ilm kasutatakse Anda Jumala olulisi sündmusi.
Over 20 Million
Storyboards Created