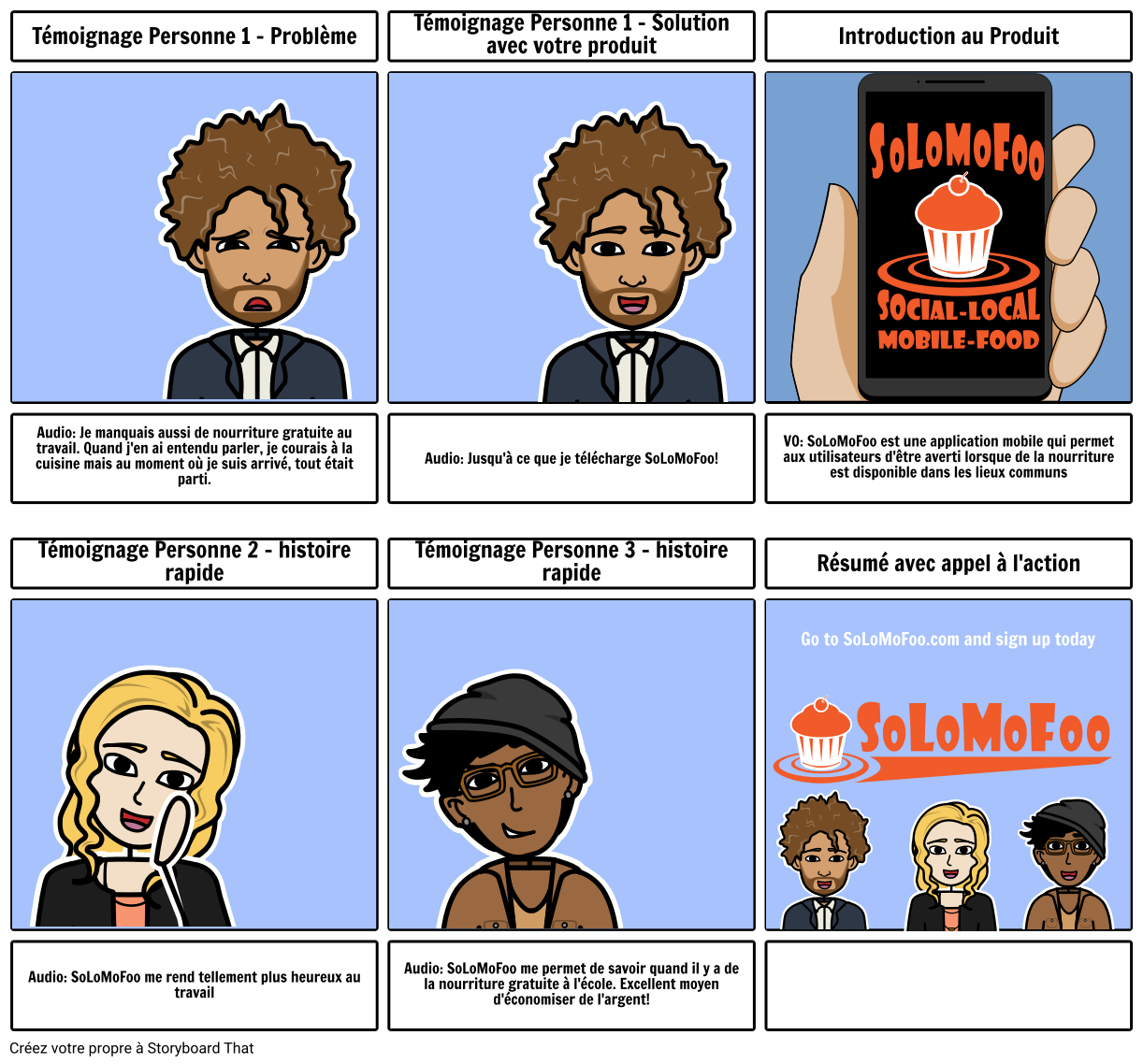 Storyboard Text
Témoignage Personne 1 - Problème
Témoignage Personne 1 - Solution avec votre produit
Introduction au Produit
Audio: Je manquais aussi de nourriture gratuite au travail. Quand j'en ai entendu parler, je courais à la cuisine mais au moment où je suis arrivé, tout était parti.
Témoignage Personne 2 - histoire rapide
Audio: Jusqu'à ce que je télécharge SoLoMoFoo!
Témoignage Personne 3 - histoire rapide
VO: SoLoMoFoo est une application mobile qui permet aux utilisateurs d'être averti lorsque de la nourriture est disponible dans les lieux communs
Résumé avec appel à l'action
Go to SoLoMoFoo.com and sign up today
Audio: SoLoMoFoo me rend tellement plus heureux au travail
Audio: SoLoMoFoo me permet de savoir quand il y a de la nourriture gratuite à l'école. Excellent moyen d'économiser de l'argent!

Over 20 Million
Storyboards Created