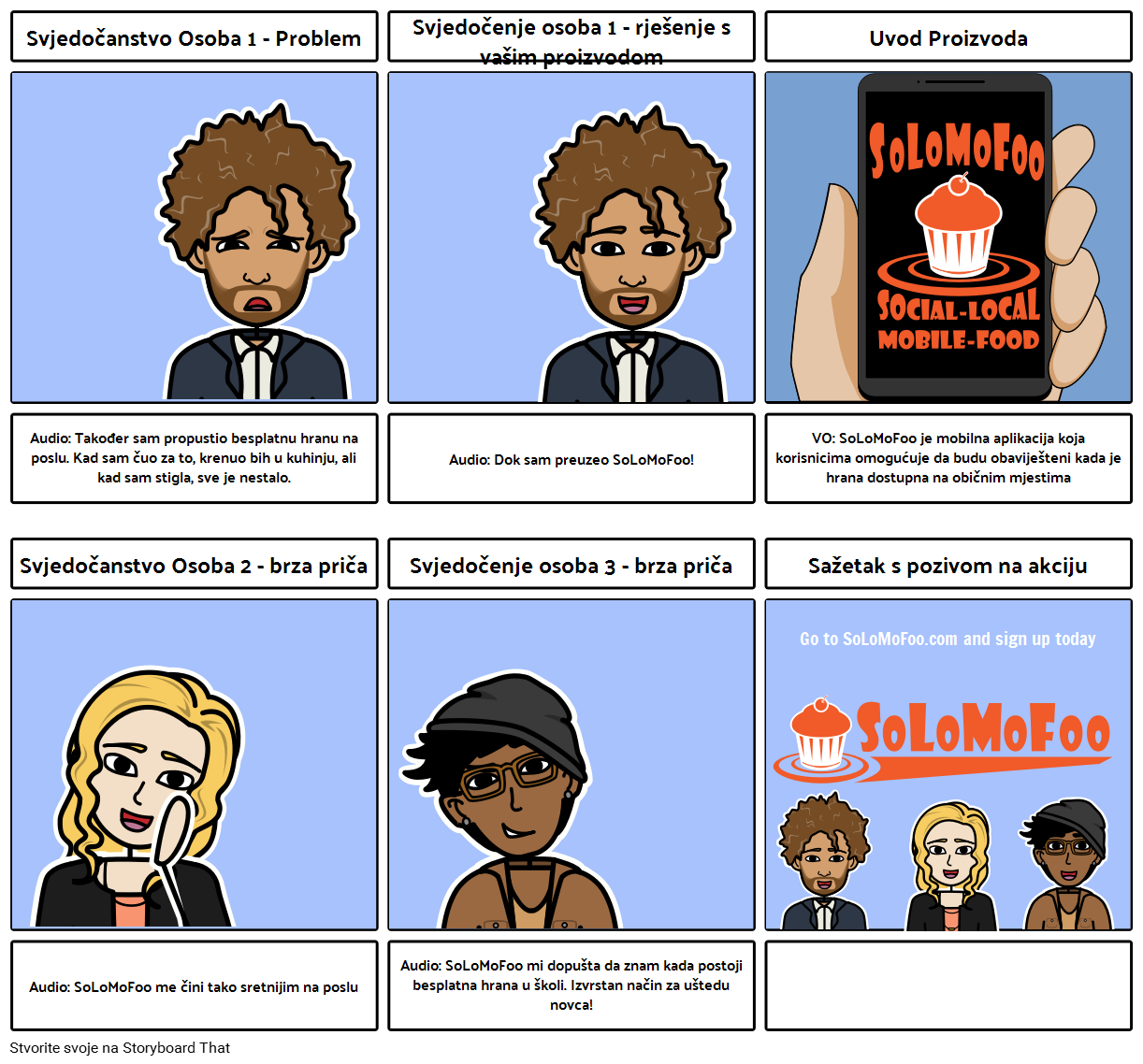 Storyboard Text
Svjedočanstvo Osoba 1 - Problem
Svjedočenje osoba 1 - rješenje s vašim proizvodom
Uvod Proizvoda
Audio: Također sam propustio besplatnu hranu na poslu. Kad sam čuo za to, krenuo bih u kuhinju, ali kad sam stigla, sve je nestalo.
Svjedočanstvo Osoba 2 - brza priča
Audio: Dok sam preuzeo SoLoMoFoo!
Svjedočenje osoba 3 - brza priča
VO: SoLoMoFoo je mobilna aplikacija koja korisnicima omogućuje da budu obaviješteni kada je hrana dostupna na običnim mjestima
Sažetak s pozivom na akciju
Go to SoLoMoFoo.com and sign up today
Audio: SoLoMoFoo me čini tako sretnijim na poslu
Audio: SoLoMoFoo mi dopušta da znam kada postoji besplatna hrana u školi. Izvrstan način za uštedu novca!

Over 20 Million
Storyboards Created