Toondefinitie
Updated: 12/26/2017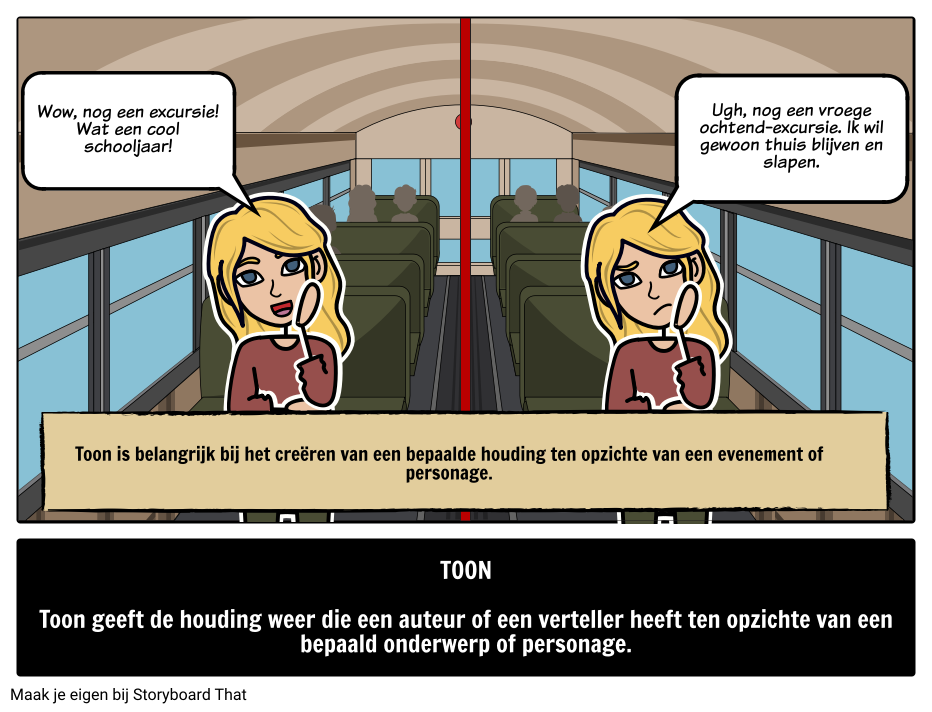 Storyboard Description
Toondefinitie
Storyboard Text
TOON Toon geeft de houding weer die een auteur of een verteller heeft ten opzichte van een bepaald onderwerp of personage.
Wow, nog een excursie! Wat een cool schooljaar!
Toon is belangrijk bij het creëren van een bepaalde houding ten opzichte van een evenement of personage.
Ugh, nog een vroege ochtend-excursie. Ik wil gewoon thuis blijven en slapen.