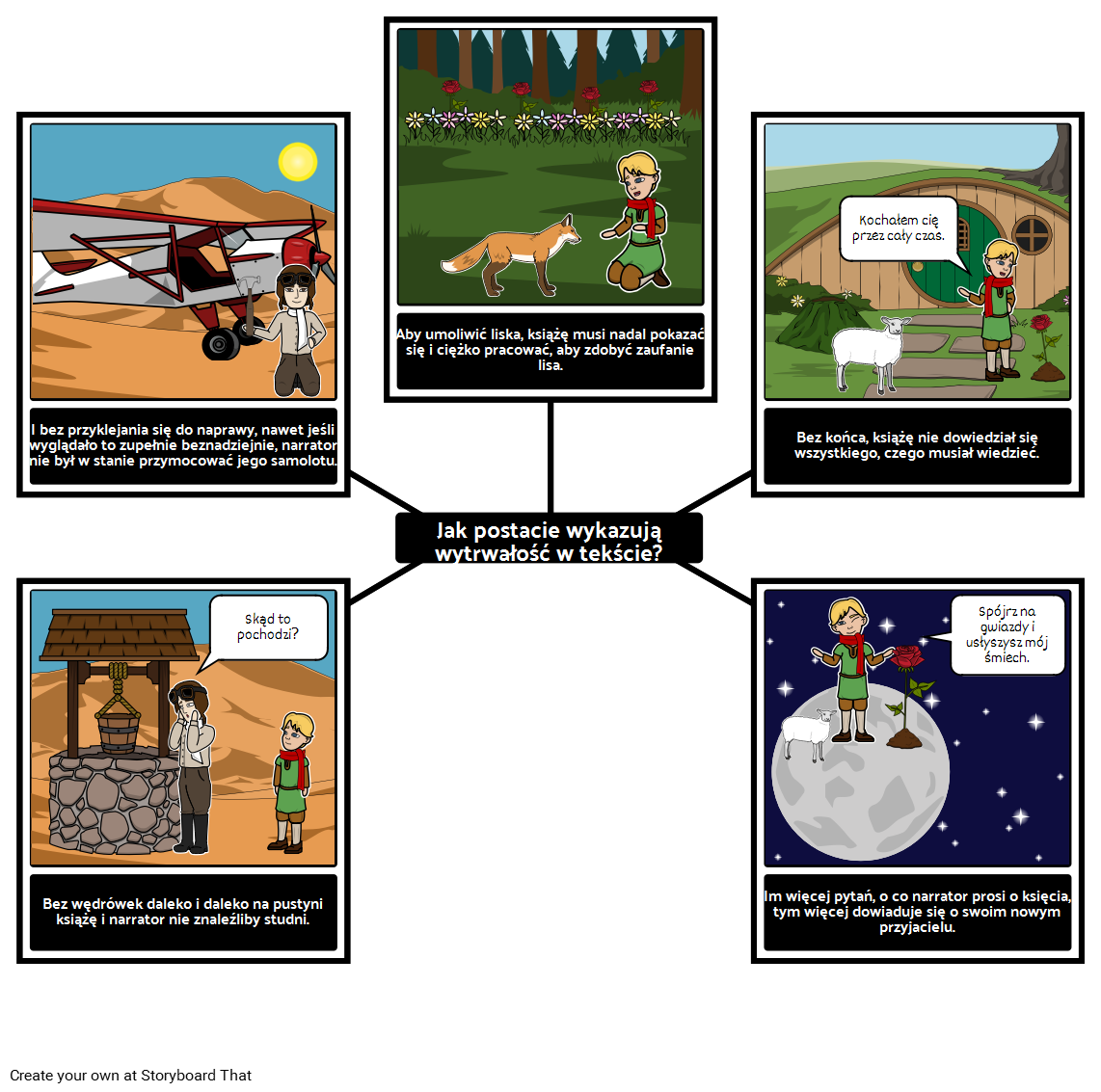 Storyboard Text
Kochałem cię przez cały czas.
I bez przyklejania się do naprawy, nawet jeśli wyglądało to zupełnie beznadziejnie, narrator nie był w stanie przymocować jego samolotu.
Aby umoliwić liska, książę musi nadal pokazać się i ciężko pracować, aby zdobyć zaufanie lisa.
Jak postacie wykazują wytrwałość w tekście?
Bez końca, książę nie dowiedział się wszystkiego, czego musiał wiedzieć.
Skąd to pochodzi?
Spójrz na gwiazdy i usłyszysz mój śmiech.
Bez wędrówek daleko i daleko na pustyni książę i narrator nie znaleźliby studni.
Im więcej pytań, o co narrator prosi o księcia, tym więcej dowiaduje się o swoim nowym przyjacielu.
Over 20 Million
Storyboards Created