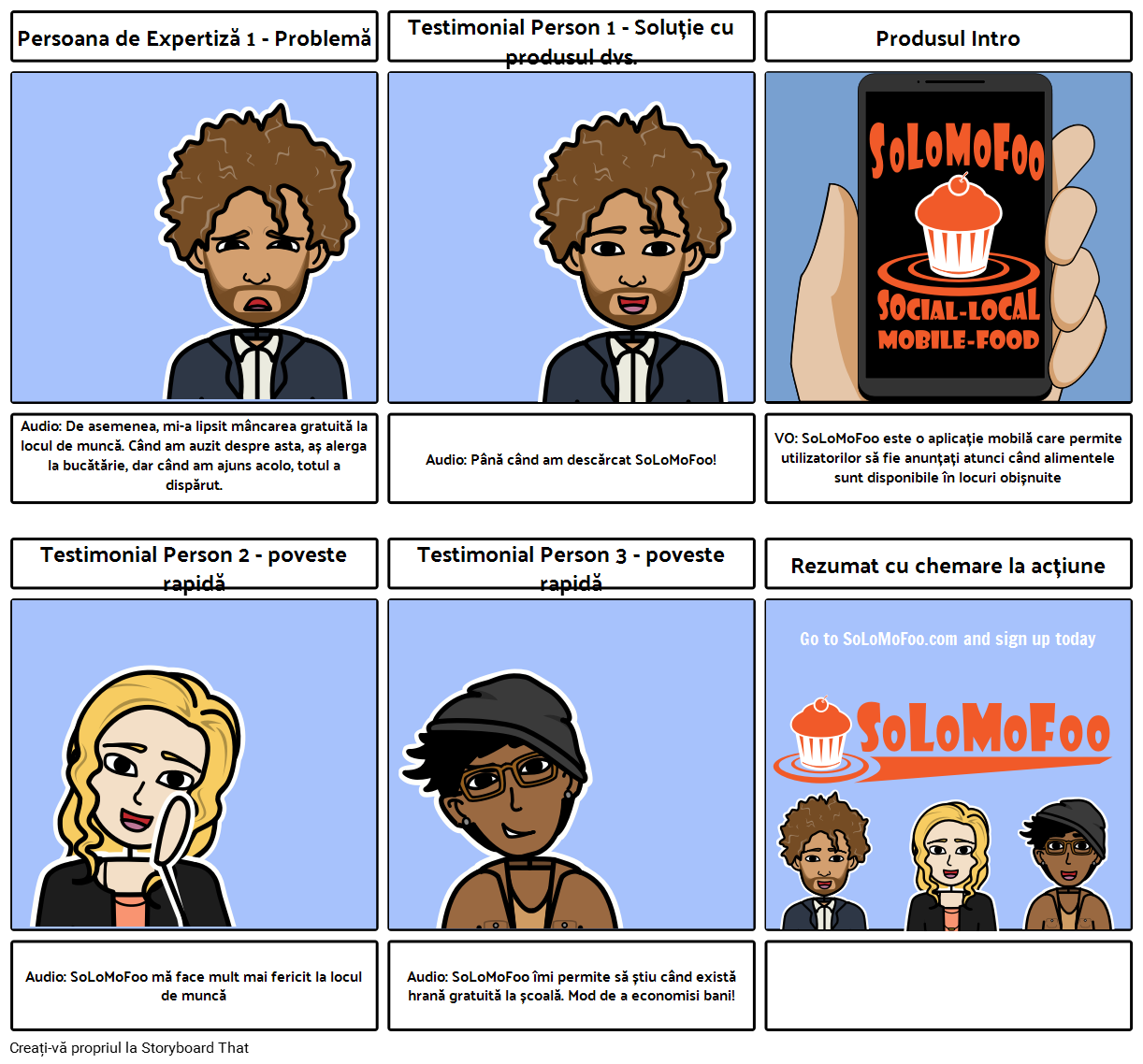 Storyboard Text
Persoana de Expertiză 1 - Problemă
Testimonial Person 1 - Soluție cu produsul dvs.
Produsul Intro
Audio: De asemenea, mi-a lipsit mâncarea gratuită la locul de muncă. Când am auzit despre asta, aș alerga la bucătărie, dar când am ajuns acolo, totul a dispărut.
Testimonial Person 2 - poveste rapidă
Audio: Până când am descărcat SoLoMoFoo!
Testimonial Person 3 - poveste rapidă
VO: SoLoMoFoo este o aplicație mobilă care permite utilizatorilor să fie anunțați atunci când alimentele sunt disponibile în locuri obișnuite
Rezumat cu chemare la acțiune
Go to SoLoMoFoo.com and sign up today
Audio: SoLoMoFoo mă face mult mai fericit la locul de muncă
Audio: SoLoMoFoo îmi permite să știu când există hrană gratuită la școală. Mod de a economisi bani!

Over 20 Million
Storyboards Created