https://www.storyboardthat.com/lesson-plans/bud--not-buddy-by-christopher-paul-curtis/plot-diagram
Activity Overview
Students can create a storyboard capturing the narrative arc in a work with a six-cell storyboard containing the major parts of the plot diagram. For each cell, have students create a scene that follows the story in sequence using: Exposition, Conflict, Rising Action, Climax, Falling Action, and Resolution.
In this activity, students will demonstrate their understanding of the story's sequence. Students should identify major turning points in the novel.
The first important decision Bud makes in the story is to escape from the Amos' home.
Bud's next decision to ride the trains didn't go as planned and Bud was left to find his way to Grand Rapids.
With some good luck, Bud is stopped by Lefty Lewis and receives a ride to Mr. Callaway's band rehearsal. At this rehearsal, Bud claims that Mr. Calloway is his father.
The band takes Bud into their care and a short time later it is revealed that Mr. Calloway is not Bud's father, but his grandfather.
Bud has finally found his "home" in his mother's bedroom.
Student Instructions
Create a visual plot diagram of Bud, Not Buddy.
Separate the story into the Exposition, Conflict, Rising Action, Climax, Falling Action, and Resolution.
Create an image that represents an important moment or set of events for each of the story components.
Write a description of each of the steps in the plot diagram.
Lesson Plan Reference
Grade Level 4-5
Difficulty Level 3 (Developing to Mastery)
Type of Assignment Individual
Type of Activity: Plot Diagrams and Narrative Arcs
Common Core Standards
[ELA-Literacy/RL/5/5] Explain how a series of chapters, scenes, or stanzas fits together to provide the overall structure of a particular story, drama, or poem.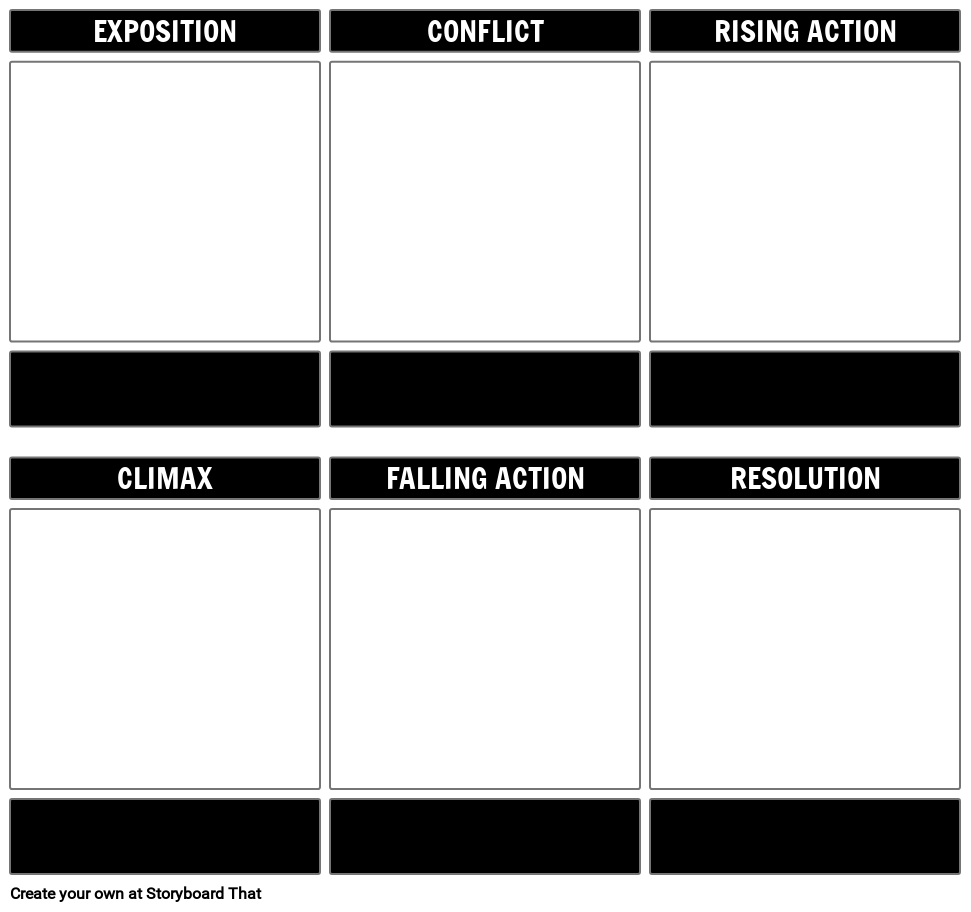 Proficient
33 Points
Emerging
25 Points
Beginning
17 Points

Creativity and imagery are used effectively (helps to tell the story). At least three Textables are included in plot diagram.

Creative elements (clipart) are somewhat distracting. At least two Textables throughout their plot diagram.

Creativity is minimally apparent, and the overall design shows a lack of effort. Clipart may be confusing and distract from the story. Student used one or fewer Textables.

Spelling within the Textables is mostly correct (fewer than eight errors). Grammar does not hinder understanding.

Spelling within textables is somewhat correct (fewer than 10 errors). Grammar may hinder some understanding or make reading difficult.

Spelling is mostly incorrect (10 or more errors). Grammar severely hinders understanding.

There are three complete slides: one for beginning, one for the middle, and one for the end. Slides explain the work of prose and are easy to follow.

There are three cells, but one or two do not depict the correct element within the work of prose (e.g. the beginning is misplaced). Story is somewhat difficult to follow.

One or more cells is missing. Only one part of the plot is represented (e.g. only the beginning). Story is hard to follow.
*(This will start a 2-Week Free Trial - No Credit Card Needed)
https://www.storyboardthat.com/lesson-plans/bud--not-buddy-by-christopher-paul-curtis/plot-diagram
© 2021 - Clever Prototypes, LLC - All rights reserved.