https://www.storyboardthat.com/lesson-plans/us-regions-northeast/climate
Northeast Climate
Activity Overview
The Northeast's climate varies from season to season. The winters are long, cold, and snowy, while the summers are humid, hot, and sunny. The fall is the time of year when the leaves change color and the weather gets cooler, and the spring is a time for milder weather and the blooming of flowers. It is truly wonderful to experience such a variety of weather at any given time! For this activity, students will create a 4 cell spider map highlighting each season of the Northeast region.
Lesson Plan Reference
Grade Level 4-5
Difficulty Level 2 (Reinforcing / Developing)
Type of Assignment Individual
Common Core Standards
Due Date:
Objective: Create a 4 cell storyboard explaining each season of the Northeast.
Student Instructions
Click "Start Assignment".
Write a heading for each aspect of the climate you've selected.
Create an illustration that represents each heading using appropriate scenes, characters, and items.
Write a short summary of each heading in the space below the illustration.
Save often!
Requirements:
3 Cell Spider Map


Single Teacher
As low as /month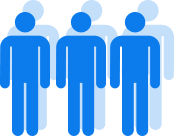 Department
As low as /month

School/District
As low as /month
*(This will start a 2-Week Free Trial - No Credit Card Needed)
https://www.storyboardthat.com/lesson-plans/us-regions-northeast/climate
© 2020 - Clever Prototypes, LLC - All rights reserved.
Over 15 Million
Storyboards Created