Student Activities for Areas of Wellness
Wellness Teacher Background
Having healthy students is a balancing act. If a student prioritizes one area of wellness over the others, they unintentionally create a potentially unhealthy setting during a critical developmental time. Social wellness is usually a big focus for middle school and high school students. When students focus solely on social health, other areas may drop. They may sacrifice intellectual growth opportunities in order to maintain their social lives. These decisions might seem insignificant at the time, but placing high value on one area long term may cause disproportionate wellness.
A teacher's role is to stimulate the multiple areas of wellness in our students. Our priorities may be biased toward intellectual wellness, especially in a given subject. Focusing on the importance of that area is not misplaced, as students often rely on teachers to be their sole source of intellectual stimuli. However, a student who is struggling with emotional wellness may struggle to reach intellectual wellness. Teaching recognition of different aspects is a critical step to achieving balance, and giving students the tools and resources they need to help maintain that balance is equally important.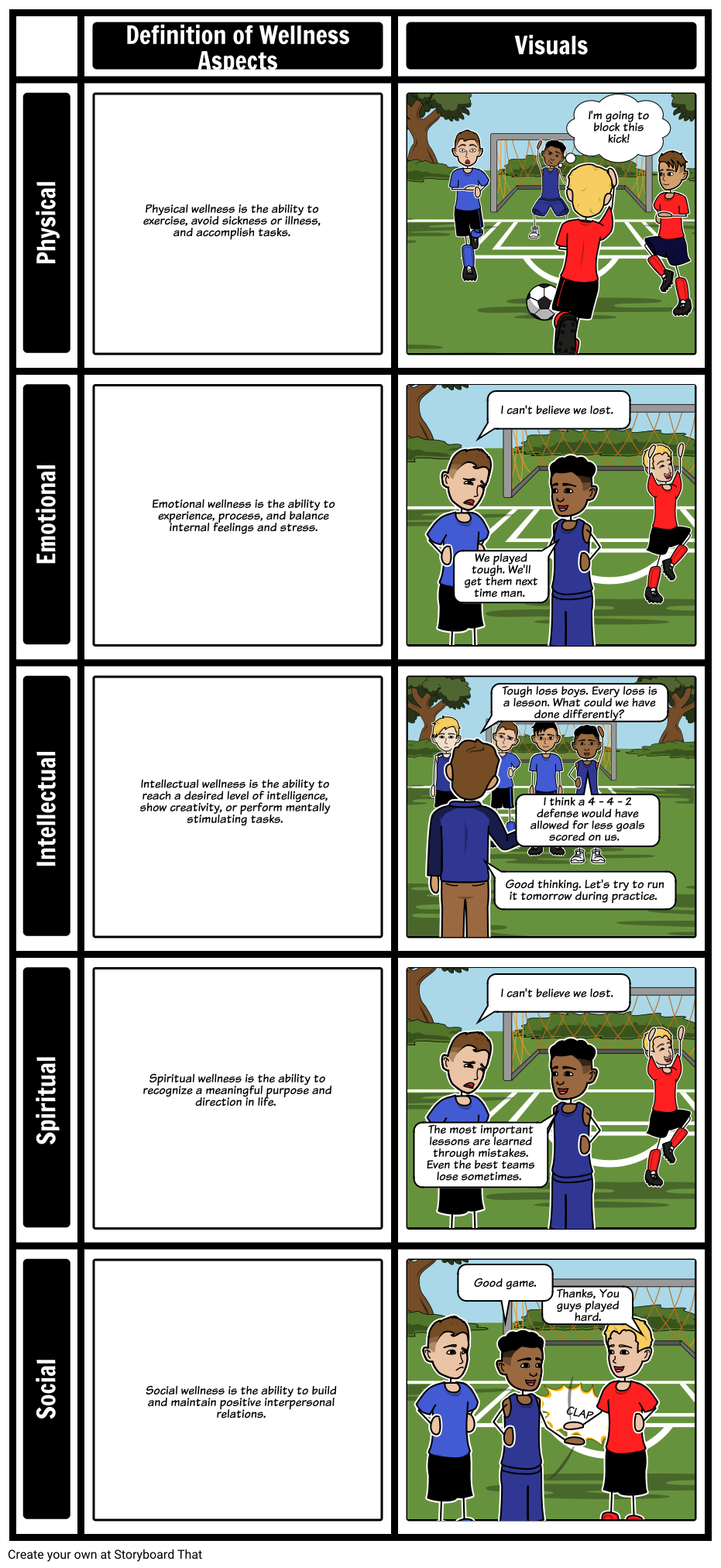 Essential Questions for Wellness
What is wellness?
What are the five aspects of wellness?
How can low levels of wellness impact a person?
What are some ways we can identify and work toward a healthy balance?
Be sure to check out all of our resources on the
Health and Wellness
page!
Schedule a free Guided Session with us to become a Storyboard That pro!
*(This Will Start a 2-Week Free Trial - No Credit Card Needed)