https://www.storyboardthat.com/lesson-plans/us-history-activities/biography-poster
Activity Overview
Not only is creating a poster fun, it's also a helpful way for students to highlight the most important aspects of a historical figure alongside visuals. Biography posters can be used as final assessments or to supplement a further research and presentation project. This project does require students to do additional research, but is easy to fit into any history unit!
Using one of the templates or starting from scratch on the poster layout, students will build up a profile of their chosen figure. Depending on requirements or complexity, students can add timelines to their posters. However, the wide variety of characters, scenes, and items makes it very easy for students to customize their project to fit any guidelines.
Find more biography poster templates to add to this assignment if desired!
Student Instructions
Create a biography poster detailing the life of your chosen or assigned historical figure.
Gather important facts & information about your figure.
Click "Start Assignment".
Select appropriate scenes, characters, textables & other items to create your poster.
Save and submit your storyboard.
Lesson Plan Reference
Grade Level 6-12
Difficulty Level 3 (Developing to Mastery)
Type of Assignment Individual
Type of Activity: Biographies
Common Core Standards
[ELA-Literacy/W/9-10/2] Write informative/explanatory texts to examine and convey complex ideas, concepts, and information clearly and accurately through the effective selection, organization, and analysis of content
[ELA-Literacy/W/9-10/6] Use technology, including the Internet, to produce, publish, and update individual or shared writing products, taking advantage of technology's capacity to link to other information and to display information flexibly and dynamically
[ELA-Literacy/W/9-10/7] Conduct short as well as more sustained research projects to answer a question (including a self-generated question) or solve a problem; narrow or broaden the inquiry when appropriate; synthesize multiple sources on the subject, demonstrating understanding of the subject under investigation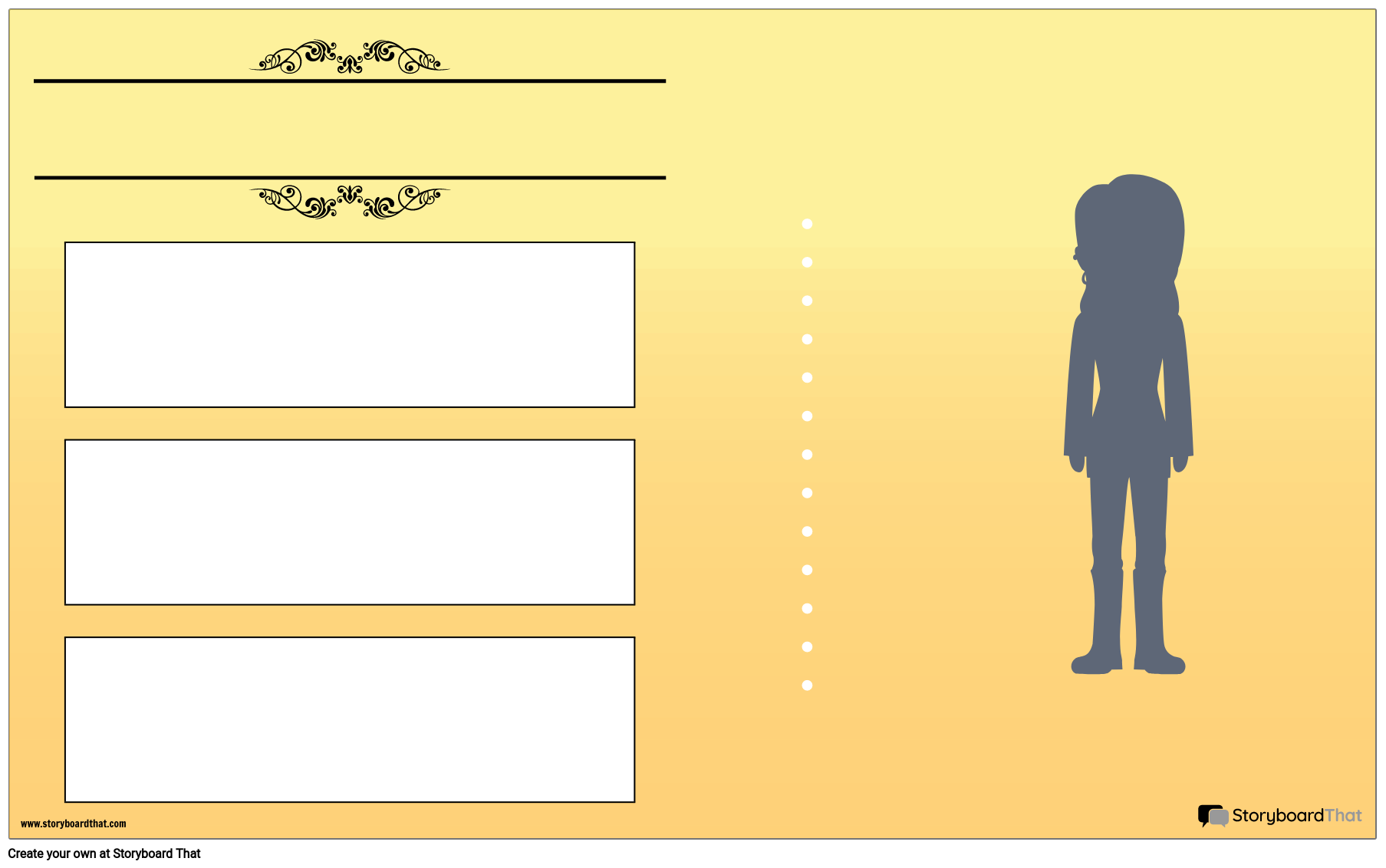 *(This will start a 2-Week Free Trial - No Credit Card Needed)
https://www.storyboardthat.com/lesson-plans/us-history-activities/biography-poster
© 2021 - Clever Prototypes, LLC - All rights reserved.