A lever is a simple machine that can be used to lift a heavy load. They consist of a hinge or fulcrum and a rigid beam. Levers can be put into 3 classes depending on the location of the load, effort and fulcrum.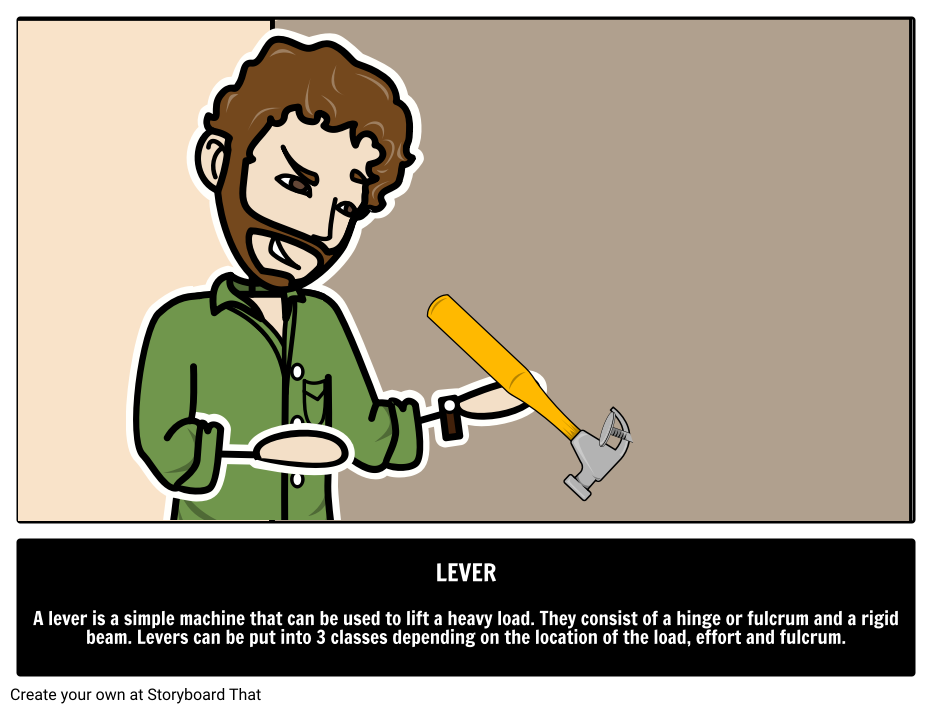 Innovation of the Lever
A lever consists of a rigid beam that moves across a hinge or fulcrum. The lever was identified as a simple machine by Archimedes, along with the pulley and screw. Archimedes is often quoted as saying "Give me a place to stand and I will move the Earth." Levers can exert a large force over a small distance on one end by exerting a small force over a large distance at the other. An ideal lever does not lose or store energy, so the power in is equal to the power out. This relationship can be used to calculate the mechanical advantage as the ratio of the distances from the fulcrum for the effort and the load.
It is impossible to say who invented the lever. Levers have been used throughout history to lift heavy objects that humans would otherwise not be able to lift. They were used by the ancient Egyptians to move heavy blocks during the construction of the pyramids. Levers are still used in construction today, like when builders remove nails using the claw on a claw hammer, but are also used in many facets of everyday life.
Three Classes of Levers
How Do I Use This?
The picture encyclopedia storyboards have easily digestible information with a visual to stimulate understanding and retention. Storyboard That is passionate about student agency, and we want everyone to be storytellers. Storyboards provide an excellent medium to showcase what students have learned, and to teach to others.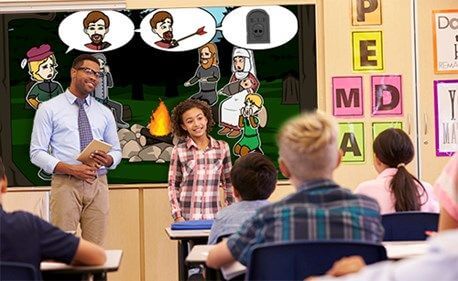 Use these encyclopedias as a springboard for individual and class-wide projects!
Assign a term/person/event to each student to complete their own storyboard
Create your own picture encyclopedia of a topic you are studying
Create a picture encyclopedia to the people in your class or school
Post storyboards to class and school social media channels
Copy and edit these storyboards and use as references or visuals
Learn more about inventions and discoveries that have changed the world in our
Picture Encyclopedia of Innovations
!
*(This will start a 2-Week Free Trial - No Credit Card Needed)