Personification Definition: when an author gives human-like characteristics to non-human objects or abstract ideas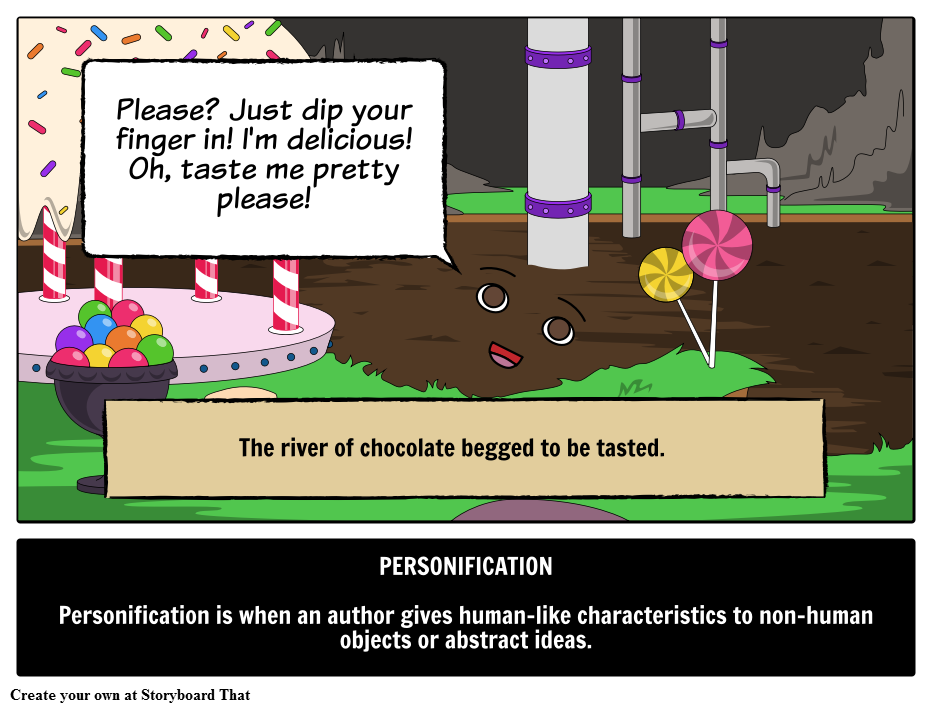 Personification
Personification occurs when an author gives human-like qualities to an inanimate object, animal, natural force, or abstract idea. It is a figure of speech, and can be used to simplify or familiarize a complex issue or idea. Personification is most used in regards to an abstract idea with emotions such as love, hatred, and jealousy, and in natural phenomena such as death, birth, and storms. It can also be used for humorous purposes, as in Aesop's fables, including "The Tortoise and the Hare". In this story, the tortoise learns that "slow and steady wins the race" against the hare; meanwhile, the hare's ego causes him to lose the race to the slow-moving reptile. Personification is usually found in poetry and fiction, and it can be extremely useful for explaining complicated topics to children. Personification can also be used to create characteristics that mirror a setting or mood in a story, or create an important symbol, like the description of the rosebush growing outside of the prison door in The Scarlet Letter by Nathaniel Hawthorne.
Notable Personification Examples in Literature
Hey Diddle, Diddle
By Mother Goose
Hey, diddle, diddle,
The cat and the fiddle, The cow jumped over the moon;
The little dog laughed
To see such sport,
And the dish ran away with the spoon.

Bring This to Your Classroom!
Our digital picture encyclopedia resources have easy to understand information with a visual in order to activate understanding and retention. Storyboard That is passionate about creating resources that inspire children to be storytellers, and we want students of all ages to have the ability to showcase what they have learned.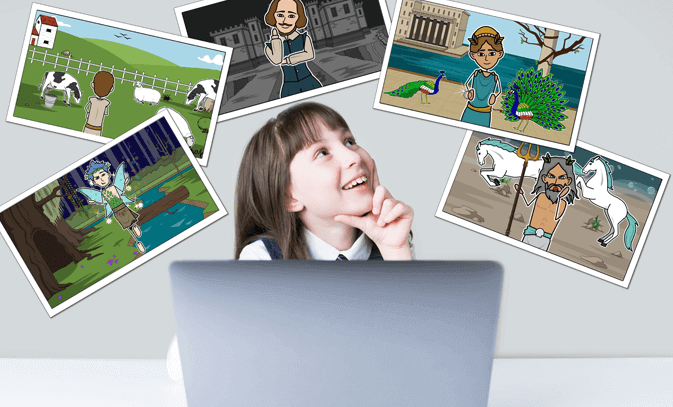 Assign a term/person/event to each student to complete their own storyboard.
Create your own picture encyclopedia of a topic you are studying.
Create a picture encyclopedia of the people in your class or school.
Post storyboards to class and school social media channels.
Copy and edit these storyboards and encyclopedia pictures and use them as references or visuals.
Learn more about various devices in literature in our
Picture Encyclopedia of Literary Elements
!
*(This Will Start a 2-Week Free Trial - No Credit Card Needed)