Flashback Definition: a way of presenting events that happened prior to the current action taking place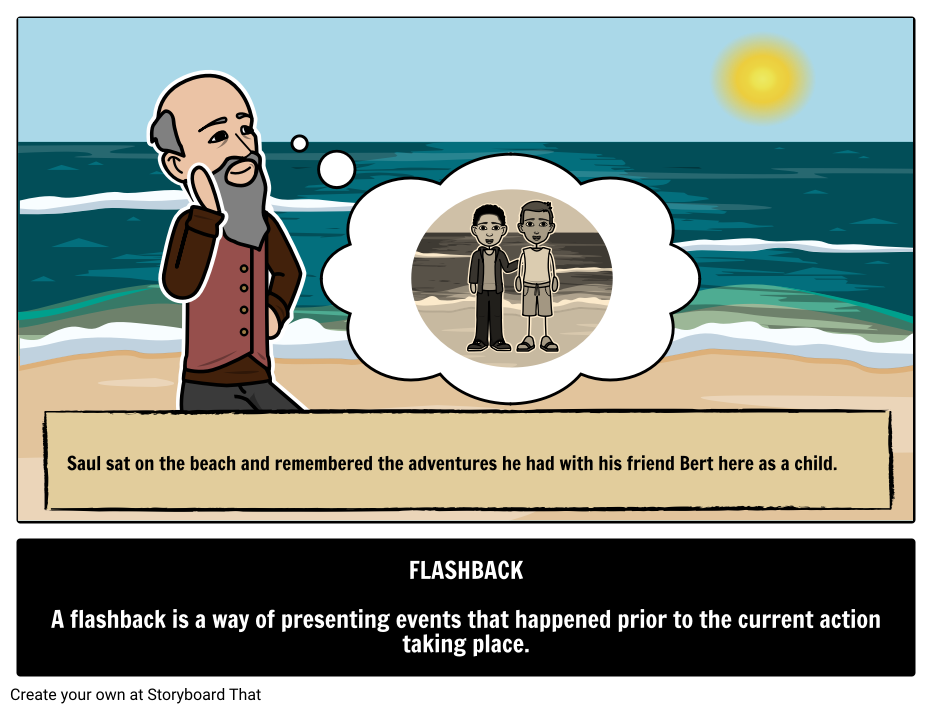 Flashback
A flashback offers a unique way for an author to present the events of a story. It can add drama or suspense, or fill the reader in on important information about characters, relationships, motivations, perspective, and events. It often reveals the source of a current conflict, or it can provide the reader with a deeper understanding of the motivations of a villain. Many well-known works of literature begin their tales at the end and work their way back to the beginning. Other stories begin in medias res (in the middle of things) and fill in the rest of the narrative with flashbacks before moving forward.
Notable Examples of Flashback in Literature
Be sure to check out our article, "Flashback"!
Bring This to Your Classroom!
Our digital picture encyclopedia resources have easy to understand information with a visual in order to activate understanding and retention. Storyboard That is passionate about creating resources that inspire children to be storytellers, and we want students of all ages to have the ability to showcase what they have learned.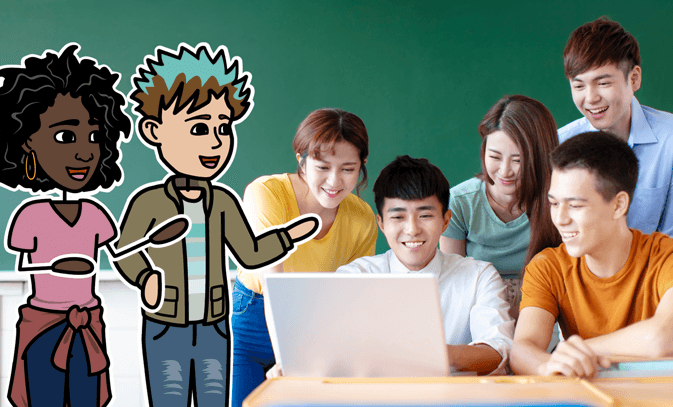 Assign a term/person/event to each student to complete their own storyboard
Create your own picture encyclopedia of a topic you are studying
Create a picture encyclopedia of the people in your class or school
Post storyboards to class and school social media channels
Copy and edit these storyboards and encyclopedia pictures and use as references or visuals
Learn more about various devices in literature in our
Picture Encyclopedia of Literary Elements
!
*(This Will Start a 2-Week Free Trial - No Credit Card Needed)