Foreshadowing Definition: a hint or a clue early in the work that indicates what will happen later on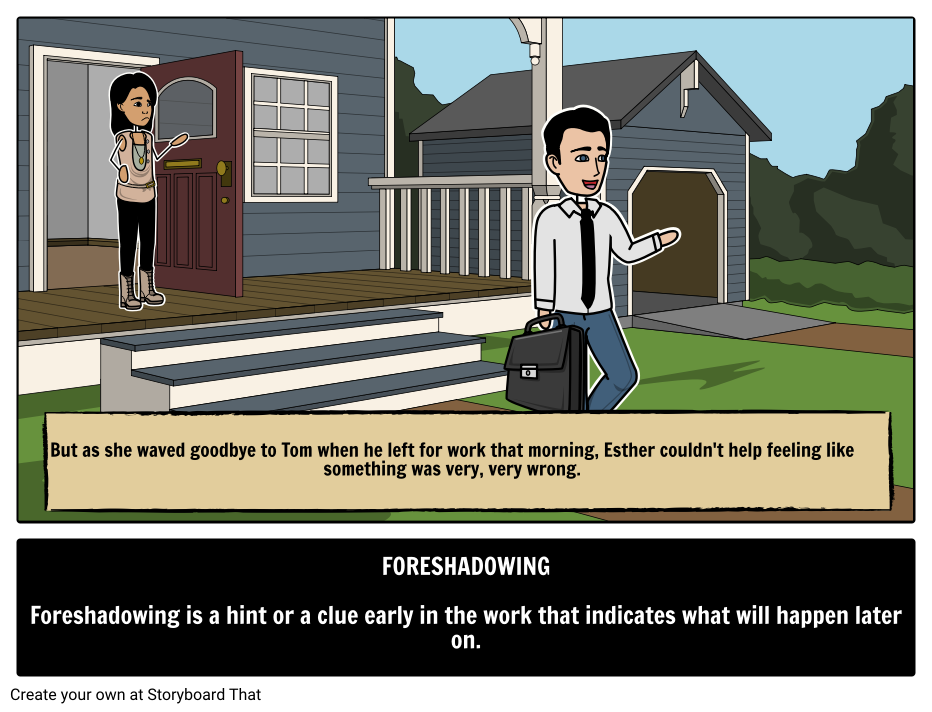 Foreshadowing
Foreshadowing is used to create suspense for the reader of events that will happen to the characters in a story. Often, foreshadowing can be used in conjunction with dramatic irony. Foreshadowing can also shift the mood, propelling both the characters and the reader into a new emotional direction. Foreshadowing can happen in dialogue, a description of setting or mood, a shift in tone, a symbol, through the actions of a character, a dream, a flashback, a coincidence, and numerous other ways. It can be very subtle or very obvious to the reader or audience.
For example, in Of Mice and Men, John Steinbeck foreshadows Lennie's death with the death of Candy's old dog. Candy loves the dog, but he's become an imposition to the other men living in the bunkhouse with his smell, so Carlson convinces Candy to let him take the old dog out and put him out of his misery, because Candy can't bring himself to do it, which he later regrets. Later on when Lennie has killed Curley's wife and the mob is out looking for him, George will not allow someone else to kill Lennie, potentially torturing him or worse first. Lennie is his responsibility, and George believes it is the right thing for him to put Lennie out of his misery.
Notable Examples of Foreshadowing in Literature
Bring This to Your Classroom!
Our digital picture encyclopedia resources have easy to understand information with a visual in order to activate understanding and retention. Storyboard That is passionate about creating resources that inspire children to be storytellers, and we want students of all ages to have the ability to showcase what they have learned.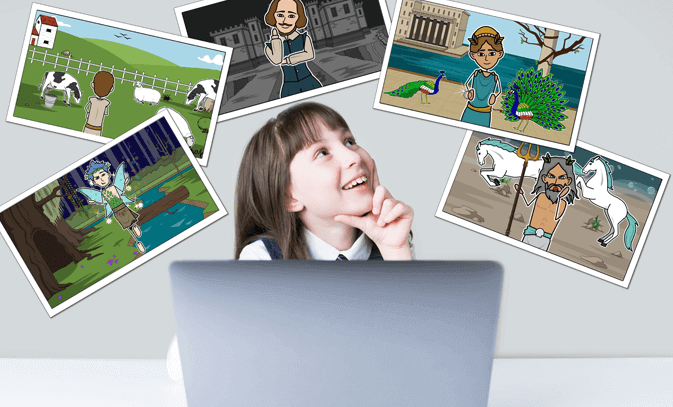 Assign a term/person/event to each student to complete their own storyboard.
Create your own picture encyclopedia of a topic you are studying.
Create a picture encyclopedia of the people in your class or school.
Post storyboards to class and school social media channels.
Copy and edit these storyboards and encyclopedia pictures and use them as references or visuals.
Learn more about various devices in literature in our
Picture Encyclopedia of Literary Elements
!
*(This Will Start a 2-Week Free Trial - No Credit Card Needed)