https://www.storyboardthat.com/create/flowchart-infographic-templates
If you're assigning this to your students, copy the poster to your account and save. When creating an assignment, just select it as a template!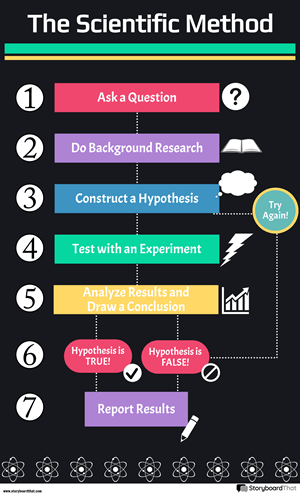 Flowchart Infographics
Flow Chart Infographic Templates allow you to create striking visuals to convey a sequence of activities or steps in a process. Students can create flowcharts themselves to display their understanding of a topic and the steps involved. Alternatively, teachers can create flowcharts for their students to help them understand a series of steps required for an activity. These time-saving visual aids provide effective and clear communication for both students and teachers alike!
Ideas for Flowchart Infographics
Show the steps to solve a problem.
Show the steps in making healthy decisions.
Show the process involved in a particular topic like the scientific method in science class!
Instructions
Select from the templates above
Click "Copy This Storyboard" to edit and copy to your account
Edit colors, text, and art as desired or assign it to your students as is
Print or download your finished project
Happy Creating!
*(This Will Start a 2-Week Free Trial - No Credit Card Needed)
https://www.storyboardthat.com/create/flowchart-infographic-templates
© 2022 - Clever Prototypes, LLC - All rights reserved.

StoryboardThat is a trademark of Clever Prototypes, LLC, and Registered in U.S. Patent and Trademark Office