If you're assigning this to your students, copy the poster to your account and save. When creating an assignment, just select it as a template!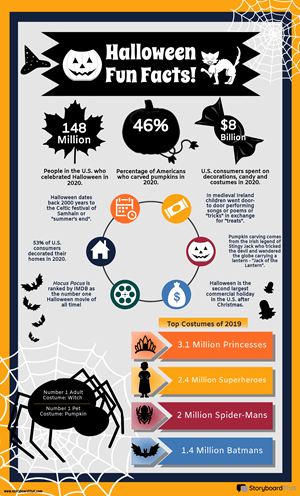 "Fun Facts" Infographics
Fun Facts infographics allow teachers and students to create captivating posters that display data and facts in an interesting and appealing way! They can be presented digitally or printed and hung in the classroom or school to share what students have learned.
Ideas for Fun Facts Infographics
Display facts about a favorite hobby and activity.
Illustrate fun facts about a subject in school.
Hone research skills by discovering and visualizing cool and interesting facts about holidays or entertainment.
Take a poll and plot discoveries using graphs, charts, and other visuals.
Instructions
Select from the templates above
Click "Copy This Storyboard" to edit and copy to your account
Edit colors, text, and art as desired or assign it to your students as is
Print or download your finished project
Happy Creating!
*(This Will Start a 2-Week Free Trial - No Credit Card Needed)