TPT Social Media Images
Promoting your TPT store on social media is one of the best ways to gain traffic! You can promote your products on Pinterest, Instagram, and Twitter easily with cool images and a link! An image will catch the eye of potential buyers and is much easier to share effectively. While the design is ultimately up to you, it's helpful to start with one of our social media templates!
Pinterest Template
The ideal image for a Pinterest post is 600 x 900 px, although as long as it doesn't exceed either of those two dimensions, you'll be able to show off your creations and promote your store or products in style!
Twitter Template
Twitter images run on a 2:1 ratio, so as long as you stay in that ratio, your images won't distort! If you make your storyboard 1024 x 512 px, which is the ideal image size, you can create the coolest tweets to promote anything you'd like from your store.
Instagram Template
Instagram's square photos and aesthetic timelines are the perfect place to make your posts stand out. They stick strictly with 600 x 600 px images, and smaller images might be resized and be blurry. The square formatting lets you show your products up close with fun previews, and it's also great for sneak peeks!
Features of Storyboard That
Storyboard That has a bunch of different features that will help make creating social media images a breeze.
Upload Images
Uploading images gives you the opportunity to add actual images of your creations to use in your assets. If you have a store logo, you can upload it as well! You can resize and crop uploaded images to get the perfect size just like you can with the art in the Storyboard Creator.
Art Library
There are all kinds of images readily available! Both shapes and textables make great overlays for adding a headline or the name of your product, especially since they can be rotated for diagonals. Use the color picker to get the perfect colors to match your brand!
Custom Size Option
Our templates are sized to ensure the images you create work for each platform and won't be distorted when they're uploaded. If you would like to change the height and width of your cells, click on Storyboard Layout at the bottom of the Storyboard Creator!
---
Want us to promote you on social media? We would be happy to link to a product or to your store on Twitter!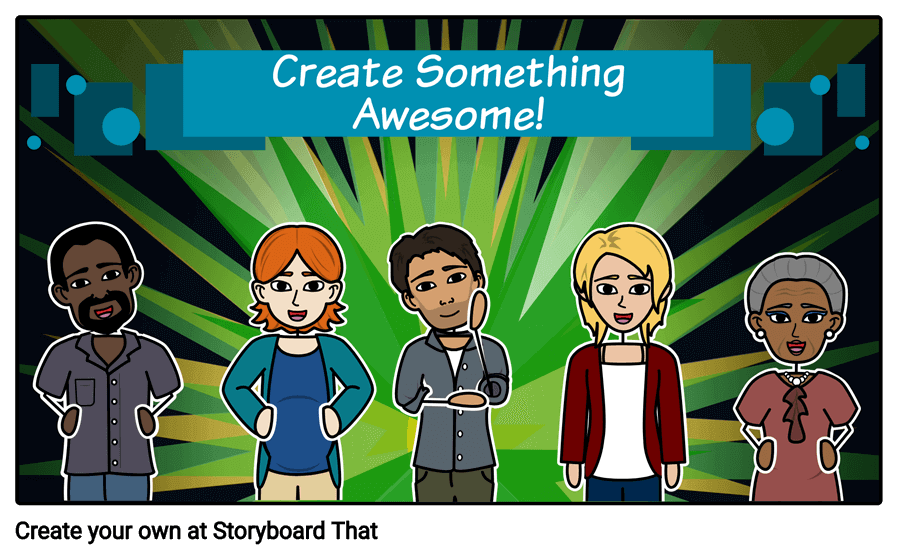 *Teachers Pay Teachers / TpT are or may be registered trademarks of Teacher Synergy LLC. Use of their name does not imply any affiliation with or endorsement by them.