Storyboard That is a wonderful creation platform for teachers to make customized resources for the classroom. Share your work with the Teachers Pay Teachers community and maybe make a little extra cash.
What Can I Sell on Teachers Pay Teachers?
You can sell anything you create on Storyboard That on TpT! While raw art assets belong to Storyboard That, any composition you make belongs to you! Check out our Copyright FAQ for more information.
Here are some ideas!
Does Storyboard That Get Commission From My Sales?
Nope. Your TpT sales are YOUR sales. Regular TpT fees apply, but Storyboard That does not get anything.
How Do I Acknowledge Storyboard That?
If your product has the Storyboard That logo, www.storyboardthat.com, or "Create Your Own on Storyboard That" in a corner, you are all set!
If not, be sure to mention Storyboard That in your product listing or in a list of acknowledgements for all resources you use. ("Created with Storyboard That" or "Made with Storyboard That" would work!)
Do I Have to Buy Storyboard That?
While of course we hope you purchase Storyboard That, you may take the free trial for teachers at no cost for two weeks and still sell on Teachers Pay Teachers.
NOTE: The free version for Storyboard That does not have the layout or export options needed for high quality teacher resources.
Is There Anything I Can't Sell on TpT?
Any product you sell needs to be your original work. We have some great resources to get you started, but you need to create something unique that nobody has done before! Our resources are available for free on our website and cannot be sold in the Teachers Pay Teachers marketplace.
Be sure to follow the guidelines set forth by Teachers Pay Teachers.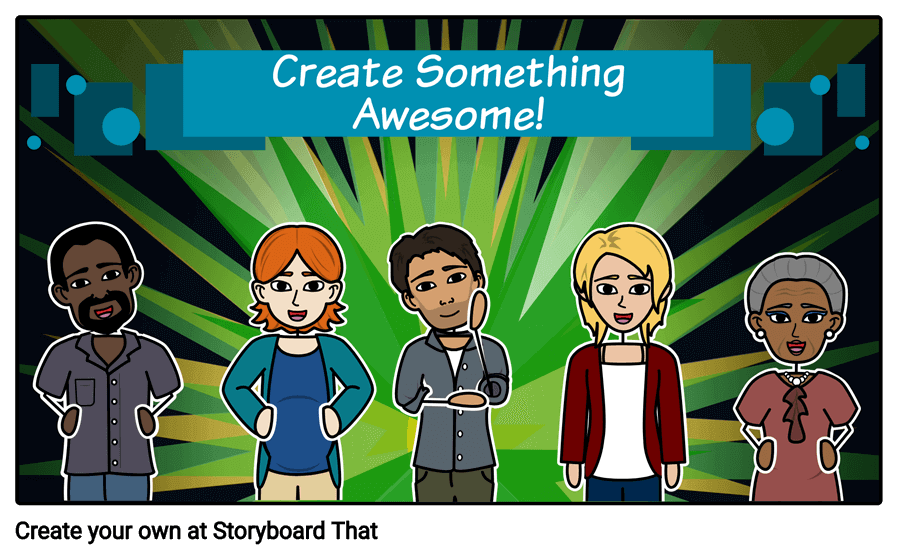 Do you have any other questions? Please feel free to email us at hello@storyboardthat.com.
*Teachers Pay Teachers / TpT are or may be registered trademarks of Teacher Synergy LLC. Use of their name does not imply any affiliation with or endorsement by them.