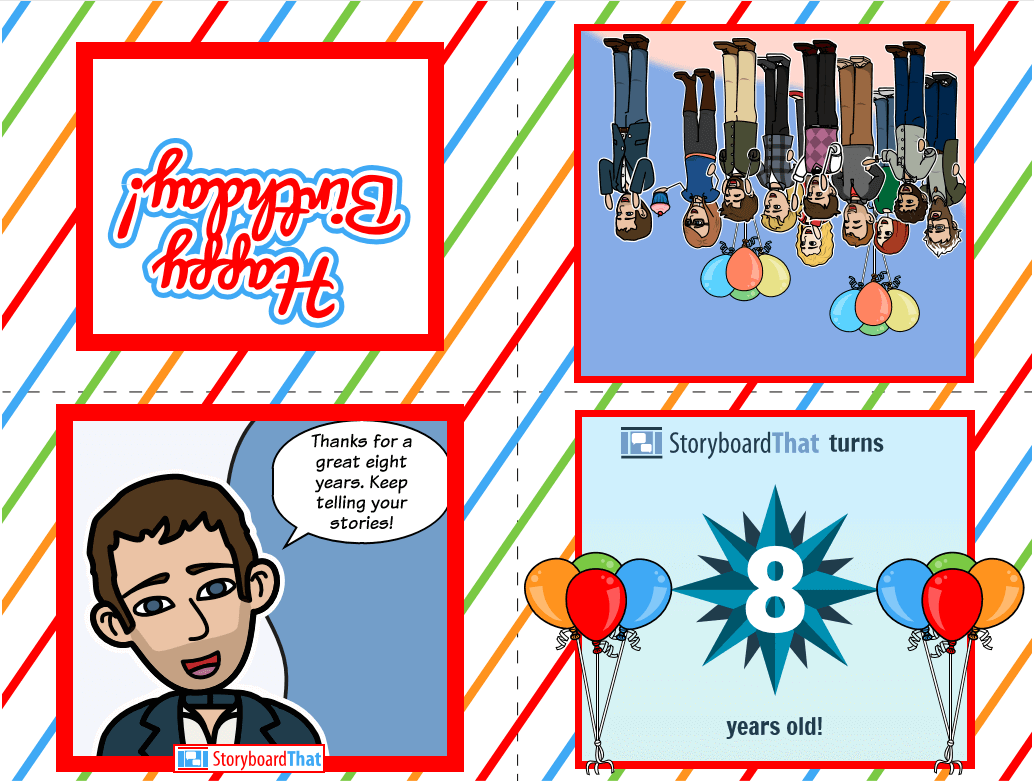 Printable Birthday Cards
That's right, Storyboard That celebrated its eighth birthday in 2020! In honor of our birthday, we thought this was the perfect time to update our folding cards to include birthday card templates! Now you can create printable birthday cards with the Storyboard Creator.
Remember to make use of speech bubbles, poseable characters, search objects, and customizable scenes!
Concerned about printing in color? No worries! Use your printer settings to set to black and white. There are also a few filter options available in the Storyboard Creator to help reduce the amount of ink needed! When editing a storyboard, highlight what you want to change, and select the Filters drop-down menu. "Grayscale", "Pen", "Pencil", and "Remove Color" are all options that will change the selected objects to black and white!
(To highlight, click and drag cursor around objects, and/or hold Ctrl and click on multiple objects.)
What great birthday card ideas do you have?
Birthday Card