Anuket is the goddess of the Nile River, and is associated with the yearly flooding which "embraced" the fields nearby and gave life to the crops. She is often depicted with a gazelle, an ankh, and a headdress of ostrich feathers or reeds.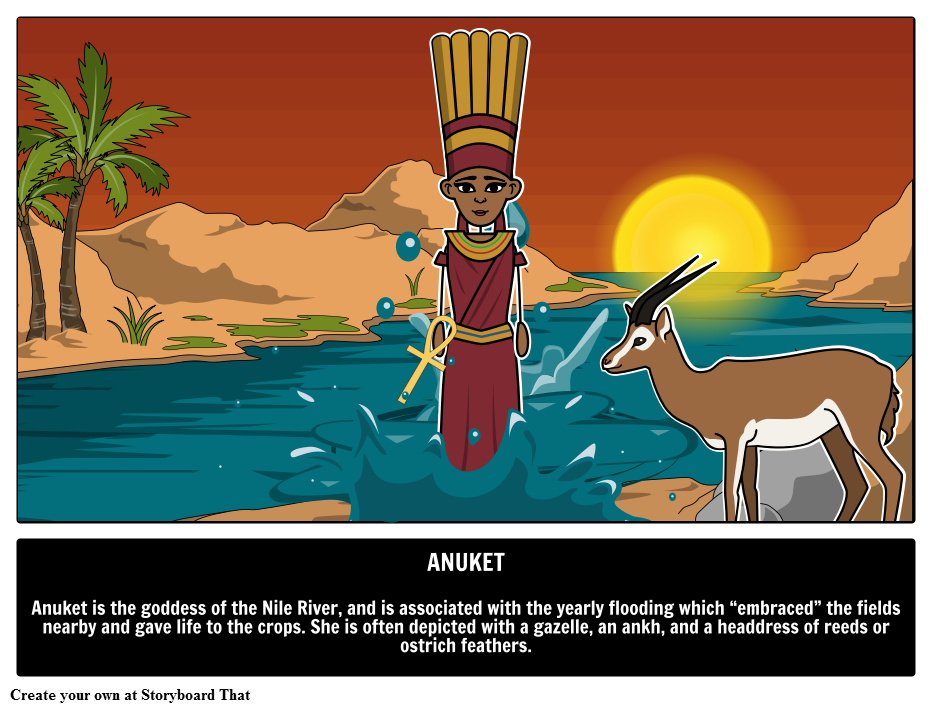 Anuket was the goddess of the Nile River. Her name means to "embrace", much like the fields near the river which were embraced by the waters. The two tributaries of the Nile also stretched out like two arms, adding to the meaning behind Anuket's moniker. She was thought to be the daughter of Khnum, the god of the source of the Nile (Lake Victoria) and Satis, the goddess of fertility. Together, the three deities were believed to control and protect the yearly flooding of the Nile River.
In some stories, she is associated with hunting, and so she is often depicted with a gazelle; sometimes she is also depicted with the head of a gazelle. Because of her association with bringing waters to crops around the Nile, which fertilized and nourished them, she was also associated with childbirth and child-rearing in some parts of the kingdom.
Anuket
Parents
Khnum and Satis
Domain
Nile River, hunt, childbirth
Symbols
gazelle
ankh
headdress of ostrich feathers or reeds
Notable Myths
Flooding of the Nile
How Do I Use This?
The picture encyclopedia storyboards have easily digestible information with a visual to stimulate understanding and retention. Storyboard That is passionate about student agency, and we want everyone to be storytellers. Storyboards provide an excellent medium to showcase what students have learned, and to teach to others.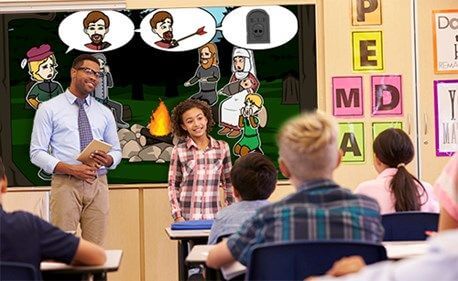 Use these encyclopedias as a springboard for individual and class-wide projects!
Assign a term/person/event to each student to complete their own storyboard
Create your own picture encyclopedia of a topic you are studying
Create a picture encyclopedia to the people in your class or school
Post storyboards to class and school social media channels
Copy and edit these storyboards and use as references or visuals
Learn more about Egyptian, Norse, and Greek
mythology
!
*(This will start a 2-Week Free Trial - No Credit Card Needed)