Vili is a god of creation, along with his brothers Odin and Vé. He is depicted with a mighty helm like Odin's, an axe like Vé's, and a mace.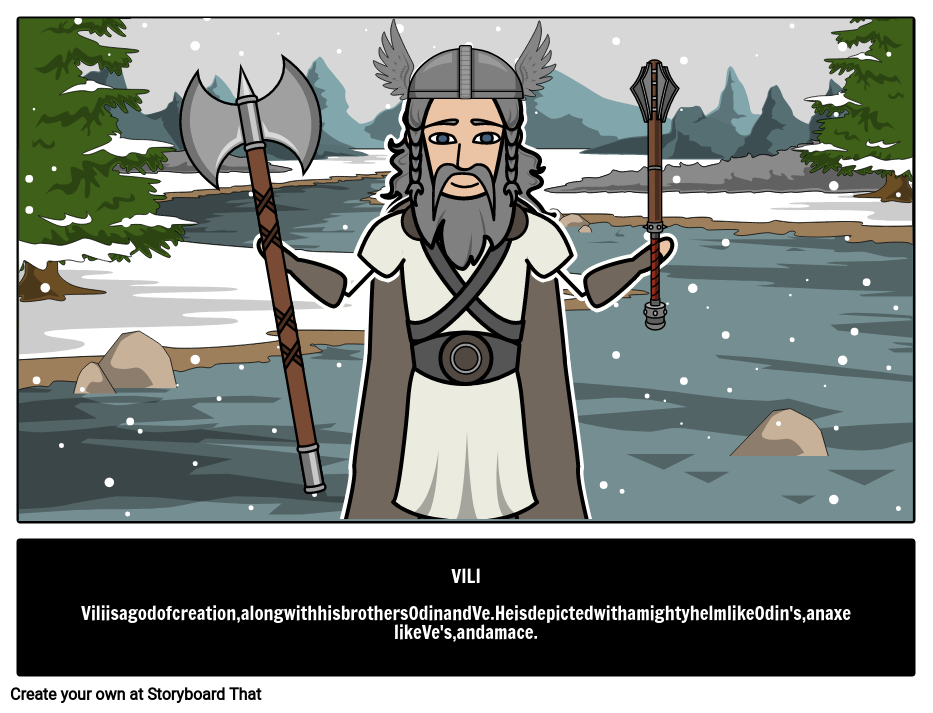 Vili was the middle of the triad of brothers. According to some accounts of their birth, Ymir was a giant who came into existence. Ymir got nourishment from a heavenly cow and giants sprang forth from him as he grew stronger. Eventually, the cow freed a god named Búri who had a son named Bor. Bor and Bestla bore three sons together: Odin, Vili, and Vé. When they grew old enough, the brothers attacked and defeated Ymir, king of the Frost-Giants. Odin used the pieces of Ymir's body to create the earth. Together they gave life to the world's first two humans Ask and Embla. According to the myth of Ask and Embla, Odin gave them souls, Vili gave them intelligence and touch, and Vé gave them sight, hearing, speech, and facial expressions. Vili is sometimes depicted with a mighty helm like Odin's, an axe like Vé's, and a mace. After Odin establishes himself as king of the gods, Vili and Vé are not mentioned again in the mythology.
Be sure to look at our lesson plans on the
Norse myths
!
Vili Quick Reference
Parents
Bor and Bestla
Notable Myths
The Creation Story
Ask and Embla
Frigg's infidelity
Symbols
helm
mace
double-headed axe
Domain / Power
Creation
How Do I Use This?
Our digital picture encyclopedia resources have easy to understand information with a visual in order to activate understanding and retention. Storyboard That is passionate about creating resources that inspire children to be storytellers, and we want students of all ages to have the ability to showcase what they have learned.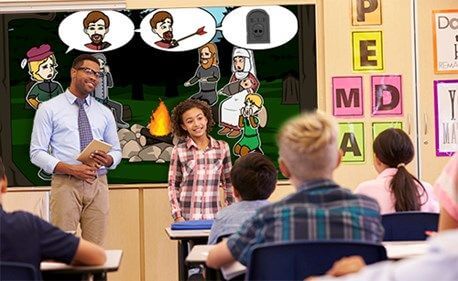 Assign a term/person/event to each student to complete their own storyboard
Create your own picture encyclopedia of a topic you are studying
Create a picture encyclopedia of the people in your class or school
Post storyboards to class and school social media channels
Copy and edit these storyboards and use as references or visuals
Learn more about Egyptian, Norse, and Greek
mythology
!
*(This Will Start a 2-Week Free Trial - No Credit Card Needed)