Charybdis is a whirlpool that lives in a strait across from the monster Scylla. Charybdis sucks in and spouts water out several times a day, posing a hazard to any ship that tries to pass by her.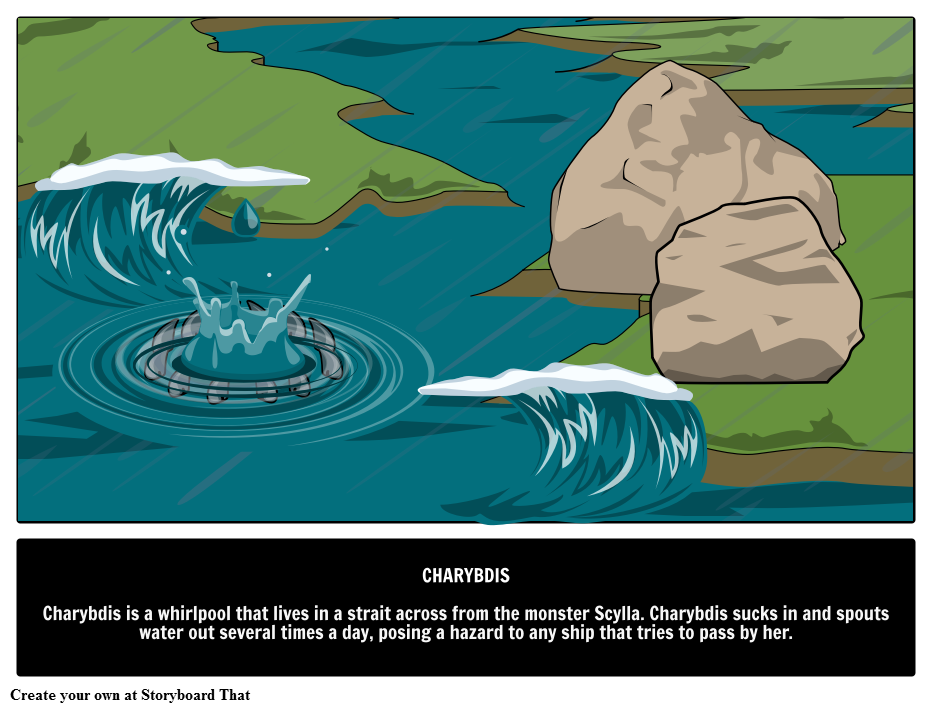 Charybdis was a dangerous whirlpool that swallowed down and belched back the ocean water several times a day, causing a danger for any passing ships. She is featured most prominently in Odysseus' journey home when he and his men passed between her and the monster Scylla to reach the Land of the Dead. After Odysseus' men disobeyed Tiresias' warning and ate the cattle of Helios, it was Charybdis who sucked down and destroyed the last of Odysseus' men and ships. Odysseus was left hanging to a tree branch above the swirling waters, waiting for a piece of his ship to come back up so that he could grab it and swim away.
Charybdis is also featured in the story of Jason and Medea. After Medea helped Jason get the Golden Fleece by singing a serpent to sleep so that Jason could grab the Fleece from the tree in Ares' garden. When Jason killed Medea's brother Apsyrtos, he was told that the goddess Circe could purify him. On their way to her island, they were guided by Thetis safely around Scylla and Charybdis.
The Strait of Messina is thought to be the area in which Scylla and Charybdis resided. There is a large rock and a small whirlpool, but it is not thought to be dangerous enough to disrupt a large ship. Nonetheless, it was considered a very perilous shipping passage by sailors and merchants in ancient Greece.
Charybdis Quick Reference
Parents
Poseidon and Gaea
Attributes and Symbols
A whirlpool, sometimes depicted with teeth
Notable Myths
Bring This to Your Classroom!
Our digital picture encyclopedia resources have easy to understand information with a visual in order to activate understanding and retention. Storyboard That is passionate about creating resources that inspire children to be storytellers, and we want students of all ages to have the ability to showcase what they have learned.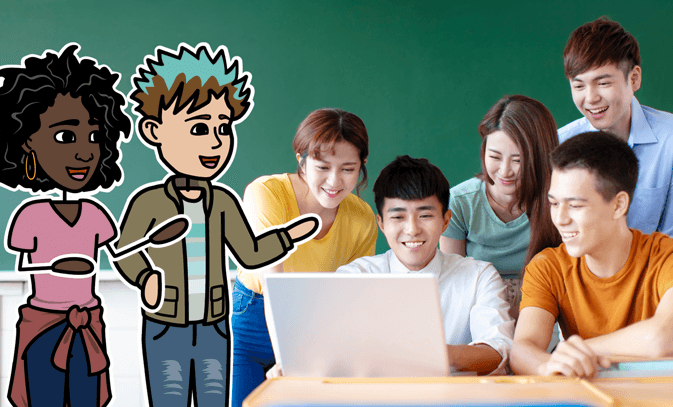 Assign a term/person/event to each student to complete their own storyboard.
Create your own picture encyclopedia of a topic you are studying.
Create a picture encyclopedia of the people in your class or school.
Post storyboards to class and school social media channels.
Copy and edit these storyboards and encyclopedia pictures and use them as references or visuals.
Learn more about Egyptian, Norse, and Greek
mythology
!
*(This Will Start a 2-Week Free Trial - No Credit Card Needed)