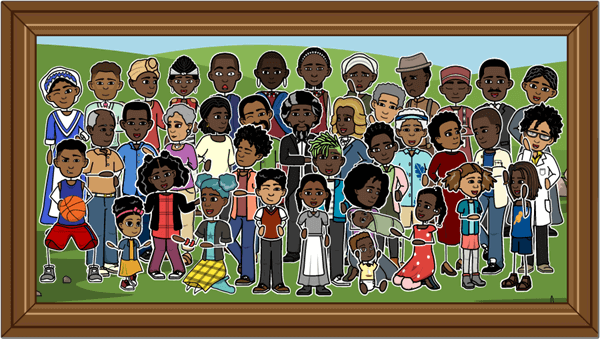 The month of February is considered Black History Month or African American History Month in the United States and Canada. The United Kingdom celebrates Black History Month in October. During this time, important figures from history are recognized and remembered for their contributions to the cause of equality, efforts to develop strong communities, and gifts to the cultural enrichment and entertainment of all. The most notable figure may be Rev. Dr. Martin Luther King Jr., who marched on Washington D.C. and delivered his famous speech, "I Have a Dream". In this speech, MLK Jr. called for an end to racism and discrimination - both serious issues in the 1960s that have still not been resolved today.
Black History Month can be celebrated in many ways in all manner of classrooms. Below are some suggested activities for your English Language Arts (ELA) and Social Studies classes. There are ideas tailored for different age ranges to help you pick the most relevant activities!
Suggested Reading for Black History Month
Picture Books and Read-Alouds
Non-Fiction
Novels and Poetry
---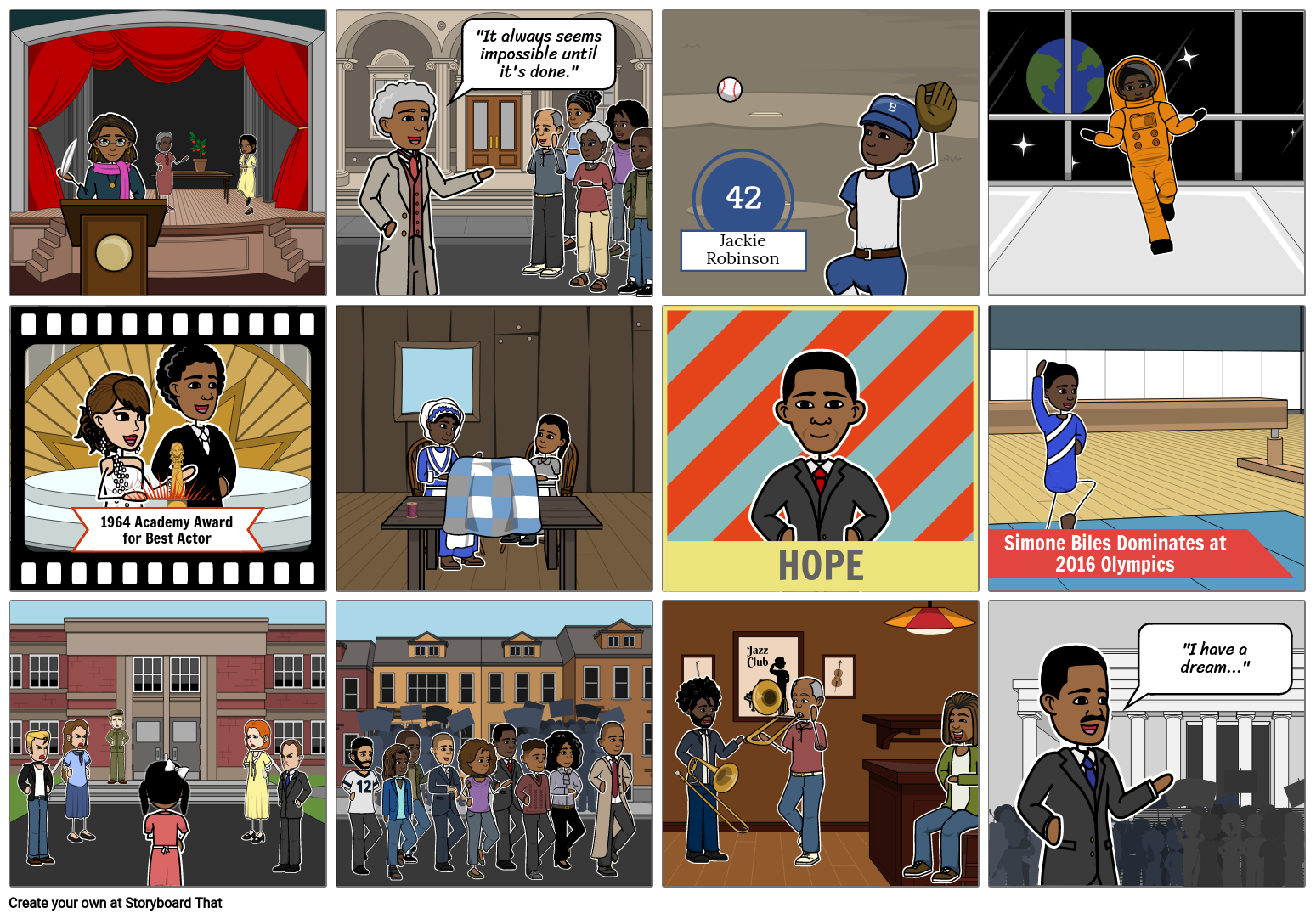 Find more storyboard activities like these in our
Elementary School
,
Middle School
, and
High School
Categories!
*(This will start a 2-Week Free Trial - No Credit Card Needed)