https://www.storyboardthat.com/articles/e/homeschool-resources
Finding great resources to use with your kids can be hard. We've put together a list of some of our favorites that can help make homeschooling a breeze and give you some great ideas on how to use Storyboard That in your lessons! For all of our teacher resources, click here.

Single Teacher
As low as /month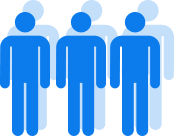 Department
As low as /month

School/District
As low as /month
*(This will start a 2-Week Free Trial - No Credit Card Needed)
https://www.storyboardthat.com/articles/e/homeschool-resources
© 2020 - Clever Prototypes, LLC - All rights reserved.
Over 14 Million
Storyboards Created