https://www.storyboardthat.com/articles/e/chrome-extensions-for-language-comprehension

When students are learning a new language or need help understanding what they're reading, extensions that help language comprehension are incredibly important. They can be used to supplement and introduce new vocabulary or let students hear words out loud. Language and reading comprehension is an important part of any project or assignment, and reducing the frustration that might come along with it will help students gain confidence and make huge strides in their education.
Selection Reader to Text
Selection Reader to Text is a simple extension in Chrome that lets students highlight text and have it read back to them. Students who are learning a new language or for whom English isn't their first language will find this extremely beneficial for both reading assignment instructions and any of the text that's on the storyboard.

Google Translate
Google Translate is for all the language learners who want to make sure their work is on the right track. This extension will open the translation up in another tab, so it's not something that works in line with the page. As usual, the caveat with Google Translate is that it's not always accurate, but it's a great way to check up on new, unfamiliar words.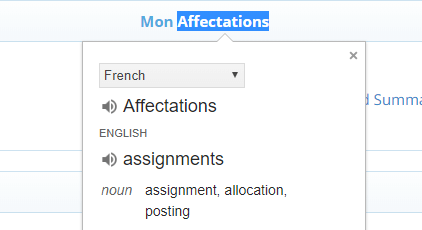 Instant Dictionary
Instant Dictionary by GoodWordGuide is a dictionary extension that provides lots of great detail in their definitions. It's especially great for ESL students because it provides the definition of the word for each part of speech it could be rather than just one definition, and it gives synonyms where applicable. When first installed, it lets students select whether they want to store the words they look up, which can serve as a quick reference if they find themselves questioning the meaning of the same word several times. All they have to do is double click the word to highlight it, and the definitions will pop up! It works inline while writing, so no need to leave the page to find the definition of a word.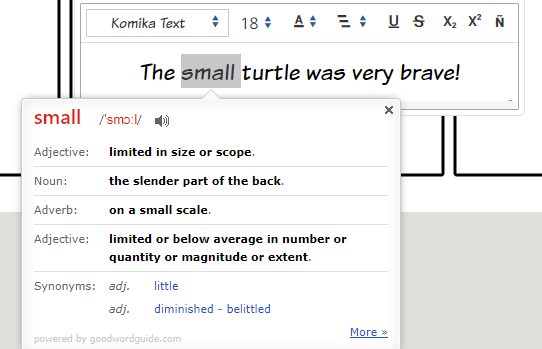 Check out our other chrome extension suggestions:
We hope to keep expanding our list of awesome Chrome extensions! Please let us know if you or your school uses something to help enhance your experience with Storyboard That!
Enhance Your Storyboard That Experience with Helpful Chrome Extensions!
*(This will start a 2-Week Free Trial - No Credit Card Needed)
https://www.storyboardthat.com/articles/e/chrome-extensions-for-language-comprehension
© 2021 - Clever Prototypes, LLC - All rights reserved.