https://www.storyboardthat.com/create/infographic-case-study
Create a Case Study Infographic
Templates and Examples
Case studies are in-depth investigations into a certain subject, concept, or idea. The goal of a case study is to analyze a particular situation and to be able to understand all the possible outcomes and what factors can be used to predict or guide them. Case studies often include a large amount of heavy and complex data, meaning the best way to show your conclusions is to make an infographic.
Case Study Example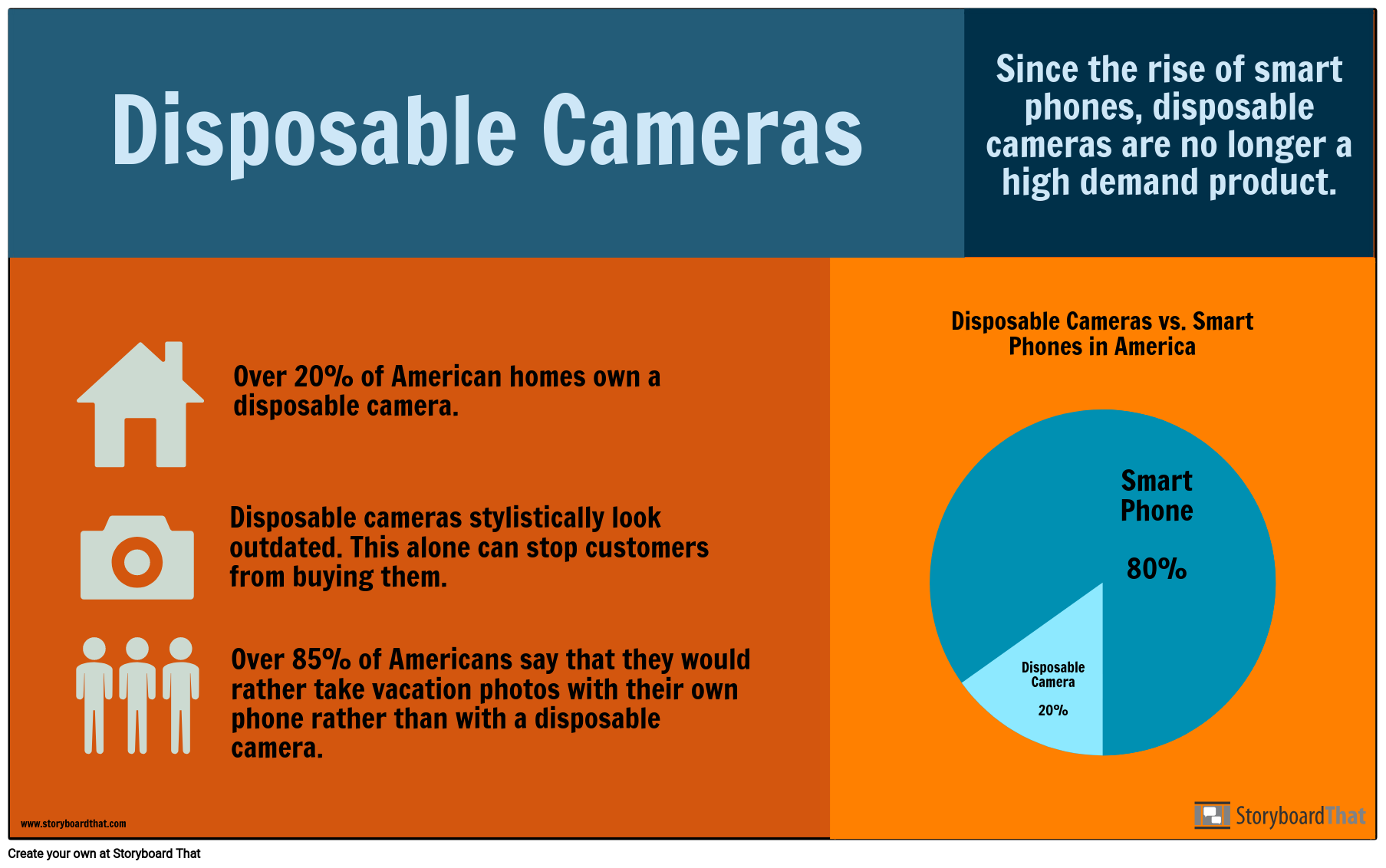 3 Tips for Creating a Case Study Infographic
Show Why

First, you need to set the stage by showing your audience why you conducted this case study. What were you trying to learn? What were your hypotheses? The audience needs to understand the overall purpose for this case study before you show them the results.

Show What

Next, show them the meat of the study. Display your tests, population, and results. What exactly do these results indicate? What was surprising and what was expected? What were some possible issues that could affect data on your case study?

Show How

Lastly, show your audience the actionable steps derived from your case study. Based on what you've learned, what are your moves? How can you improve your process or business with the data and conclusions acquired from the case study? Make sure your audience is clear on what your next steps are.
Pricing
Just per month per user!
*(This will start a 2-Week Free Trial - No Credit Card Needed)
https://www.storyboardthat.com/create/infographic-case-study
© 2020 - Clever Prototypes, LLC - All rights reserved.
Over 15 Million
Storyboards Created