https://www.storyboardthat.com/articles/e/informational-texts
Expository text can be difficult for students to master; let Storyboard That give you a helping hand with customizable graphic organizers.

Single Teacher
As low as /month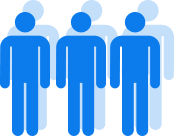 Department
As low as /month

School/District
As low as /month
*(This will start a 2-Week Free Trial - No Credit Card Needed)
Check out all of our
teacher resources
!
https://www.storyboardthat.com/articles/e/informational-texts
© 2020 - Clever Prototypes, LLC - All rights reserved.
Over 14 Million
Storyboards Created