https://www.storyboardthat.com/hs-ela

Bring literature, grammar, and creative writing to life with project ideas and lesson plans for your High School English Class. These lesson plans cover some of the most popular books, plays, poems, and speeches. Below, you'll find customizable lesson plans and ideas to spark creativity in the classroom!
Project Ideas
Create Graphic Novels & Comics
Illustrated Book Reports
Author Biography Poster
Outline for an Essay
Brainstorming
Vocabulary Acquisition
Compare and Contrast Texts
Character Analysis
Image Prompts for Stories
Video Planning
Novels, Novellas, & Epic Poems
Plays
Short Stories
Poems, Speeches, & Letters
Literary Elements & Analysis
Narrative Structures & Genres
Character Evolution
Parts of Speech & Grammar

Single Teacher
As low as /month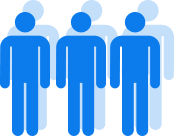 Department
As low as /month

School/District
As low as /month
*(This will start a 2-Week Free Trial - No Credit Card Needed)
https://www.storyboardthat.com/hs-ela
© 2020 - Clever Prototypes, LLC - All rights reserved.
Over 14 Million
Storyboards Created