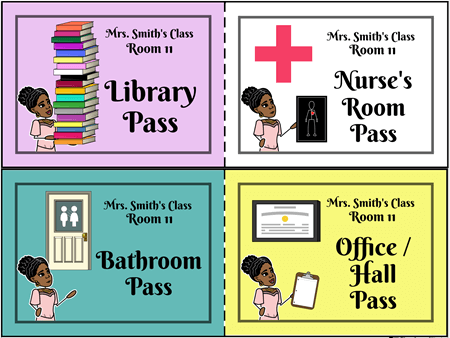 What are Hall Pass Worksheets?
Hall Passes are key to making sure students go to and from places like the library, nurse's office, front office, and more. They can be customized to match the theme of your classroom and style, and are easy to print more if students lose or damage them!
Why are they important and how are they best used?
Our Hall Pass templates provide dazzling examples of patterns and designs that teachers can personalize to suit their own individual style. They are easy to print out, cut, laminate and use again and again!
Hall Pass Worksheets
To make a hall pass worksheet, choose a template below! Once you're in the Storyboard Creator, click on each of the elements on the template to change them to fit your needs. When you're done, hit "Save & Exit"! You can print off your worksheet from the next screen, or it will be saved to your account.