https://www.storyboardthat.com/biography/ferdinand-magellan
Ferdinand Magellan was a Portuguese explorer who sailed for both Portugal and Spain during the Age of Exploration. Magellan sought to find a Western trade route to the Spice Islands. Although Magellan was killed in the Philippines, his voyage was credited as the first circumnavigation of the planet.
Ferdinand Magellan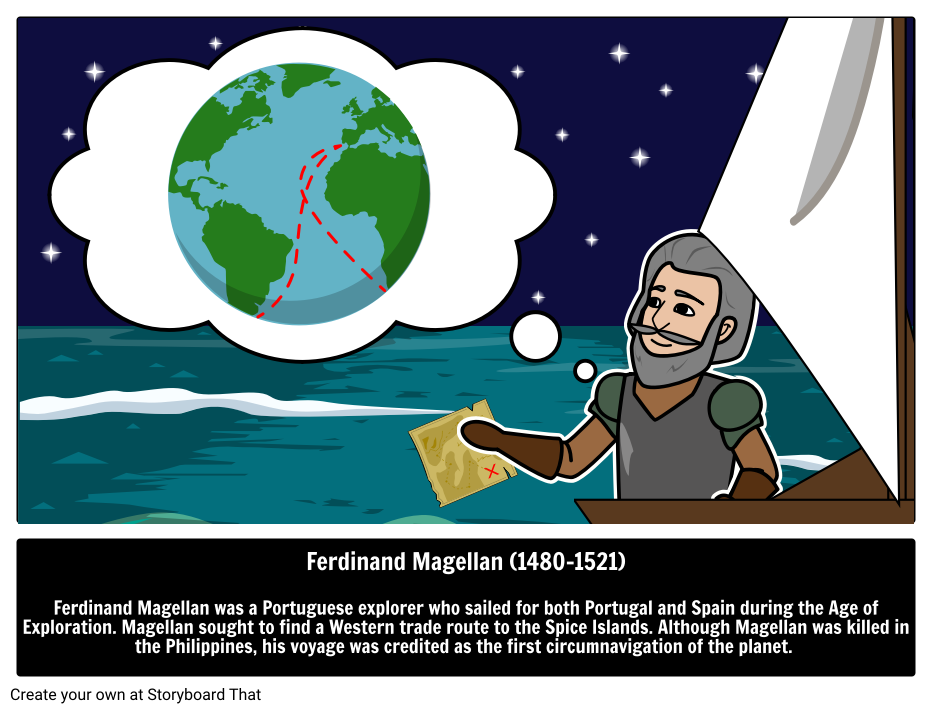 How Do I Use This?
The illustrated guide storyboards have easily digestible information with a visual to stimulate understanding and retention. Storyboard That is passionate about student agency, and we want everyone to be storytellers. Storyboards provide an excellent medium to showcase what students have learned, and to teach to others.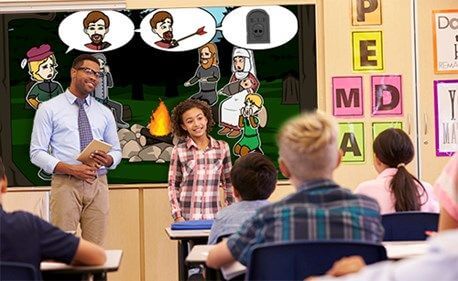 Use these illustrated guides as a springboard for individual and class-wide projects!
Assign a term/person/event to each student to complete their own storyboard
Create your own illustrated guide of a topic you are studying
Create an illustrated guide to the people in your class or school
Post storyboards to class and school social media channels
Copy and edit these storyboards and use as references or visuals

Single Teacher
As low as /month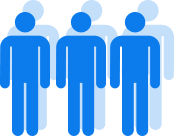 Department
As low as /month

School/District
As low as /month
*(This will start a 2-Week Free Trial - No Credit Card Needed)
Learn more about people who have influenced history in our
Illustrated Guide to Biographies
!
https://www.storyboardthat.com/biography/ferdinand-magellan
© 2020 - Clever Prototypes, LLC - All rights reserved.
Over 14 Million
Storyboards Created