Known for her fierce intellect and intelligence, Helen Keller was a passionate advocate for the rights of persons with disabilities. She traveled the world to promote her cause and her foundation continues to support people across the globe to this day.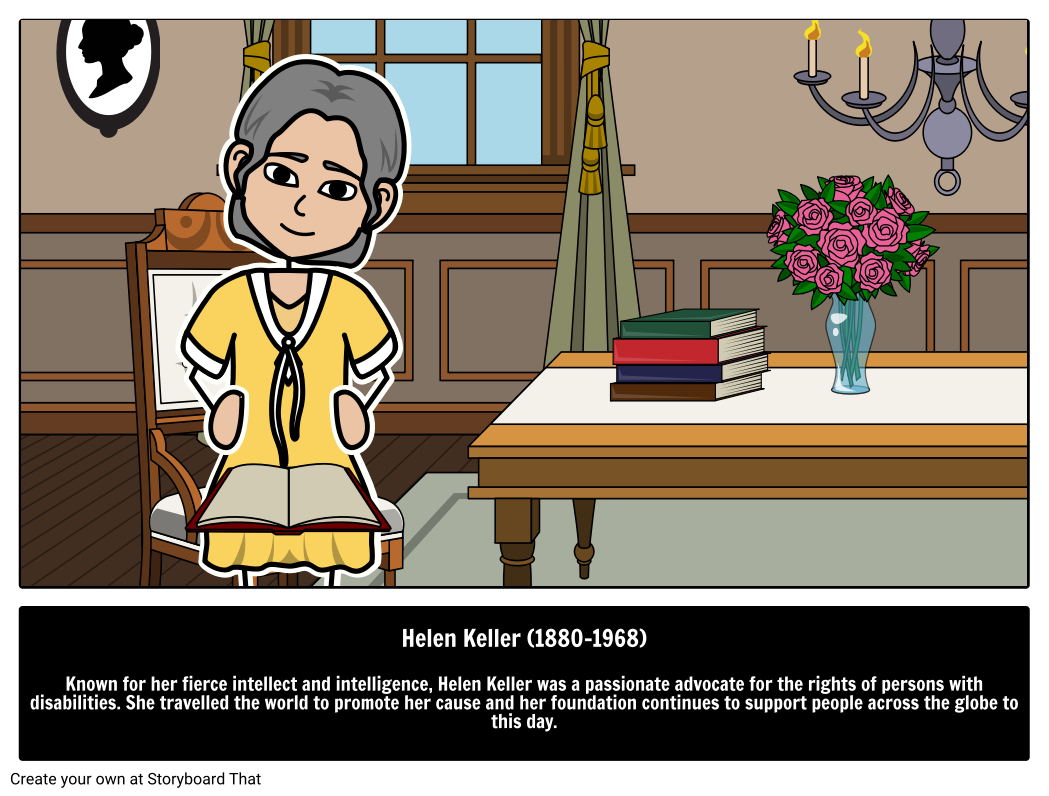 Helen Keller
Born in Alabama in 1880, Helen Keller was the first deaf-blind person to be awarded a Bachelor of Arts degree in the United States of America. From a young age, Keller became renowned for her intelligence and ambition, despite being rendered deaf and blind following an illness – possibly meningitis or rubella – that she contracted at the age of only 19 months. Keller was one of three siblings, and also had two older half-brothers from her father's first marriage, but she would forge a deep friendship with her teacher and long-time companion, Anne Sullivan.
During her childhood, Keller was educated at numerous schools for the deaf. She learned to speak and was able to read people's lips with her hands. Keller became an accomplished public speaker, giving lectures on a range of subjects, including women's suffrage and disability rights, to audiences around the world. She visited numerous countries and met world leaders, including several US Presidents, Winston Churchill and Jawaharlal Nehru. Keller's speeches are accessible from the Helen Keller Archive.
Although she became engaged to Peter Fagan, Keller never married. She was a committed socialist and supporter of the rights of marginalized and vulnerable groups. Keller helped found the American Civil Liberties Union (ACLU), as well as founding the Hellen Keller International organization in 1915. Throughout her life, Keller campaigned for the rights of disabled people, women and workers.
Keller started writing from a young age and at the age of only 22 she had written her autobiography, The Story of My Life, which has been translated into 50 languages and remains in print today. Her other works include Out of the Dark, a collection of essays, and The World I live In, in which she describes her life and the way in which she learned to adapt to her loss of sight and hearing. She was well known around the world for her bravery and compassion and was awarded the Presidential Medal of Freedom – one of the highest civilian awards in the USA – by President Lyndon B. Johnson. She has been depicted in films, books and on television, including The Miracle Worker, a 1962 film which depicts how Keller's teacher, Anne Sullivan, was able to teach her how to communicate.
Helen Keller died peacefully at her home, just weeks before her 88th birthday. Helen Keller International continues to operate as a non-profit organization dedicated to preventing blindness and reducing malnutrition across the globe, with more than 120 programs in 20 countries in Africa and Asia.
Helen Keller Accomplishments
Founded Hellen Keller International in 1915; the organization continues to operate today, with over 120 programs in 20 countries.
Awarded the US Presidential Medal of Freedom.
The first deaf-blind person to be awarded a Bachelor of Arts Degree in the USA.
Helen Keller Quotes
"We are never really happy until we try to brighten the lives of others."
"The highest result of education is tolerance."
"A person who is severely impaired never knows his hidden sources of strength until he is treated like a normal human being and encouraged to shape his own life."