Thomas Hobbes was an English political philosopher and became famous for his influential book, The Leviathan. Hobbes believed that humans were born cruel, greedy, and selfish which required a strong centralized government to prevent chaos. Hobbes' political views greatly influenced the founding of the Federalist movement and United Stated Constitution.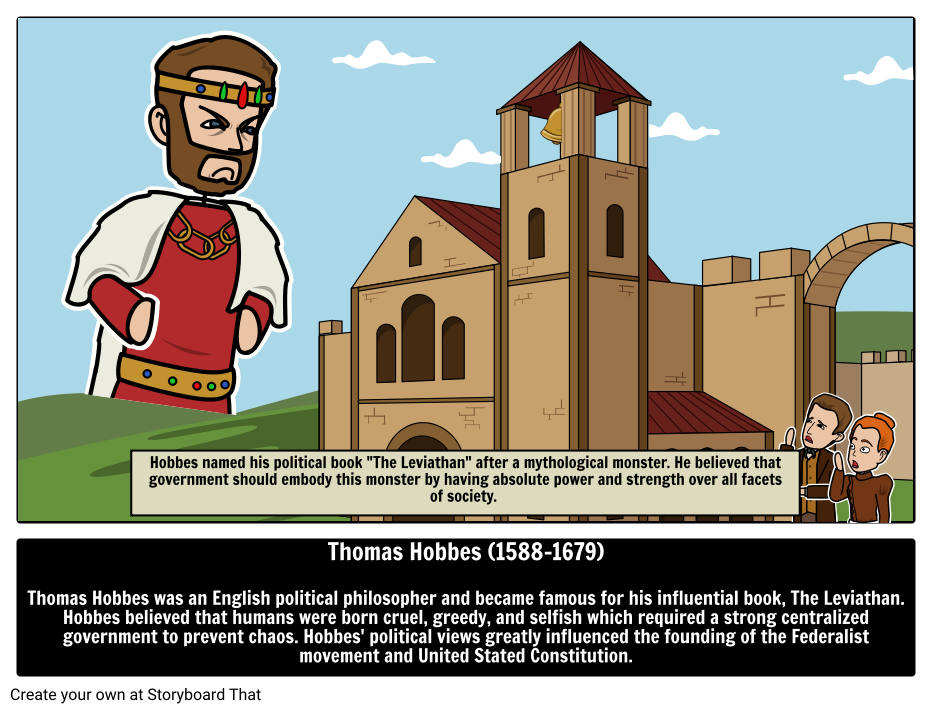 Thomas Hobbes Quotes
Such is the nature of men, that howsoever they may acknowledge many others to be more witty, or more eloquent, or more learned; yet they will hardly believe there be many so wise as themselves.
Science is the knowledge of consequences, and dependence of one fact upon another.
The obligation of subjects to the sovereign is understood to last as long, and no longer, than the power lasteth by which he is able to protect them.
How Do I Use This?
The picture encyclopedia storyboards have easily digestible information with a visual to stimulate understanding and retention. Storyboard That is passionate about student agency, and we want everyone to be storytellers. Storyboards provide an excellent medium to showcase what students have learned, and to teach to others.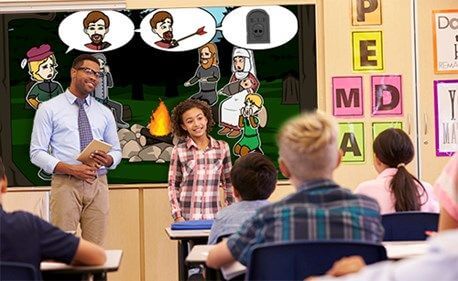 Use these encyclopedias as a springboard for individual and class-wide projects!
Assign a term/person/event to each student to complete their own storyboard
Create your own picture encyclopedia of a topic you are studying
Create a picture encyclopedia to the people in your class or school
Post storyboards to class and school social media channels
Copy and edit these storyboards and use as references or visuals
Learn more about people who have influenced history in our
Picture Encyclopedia
!
*(This will start a 2-Week Free Trial - No Credit Card Needed)