Plato was a Greek Philosopher and a student of Socrates, and later a teacher of Aristotle. Plato founded the Academy of Athens, which was the first institution of higher education in the Western Hemisphere.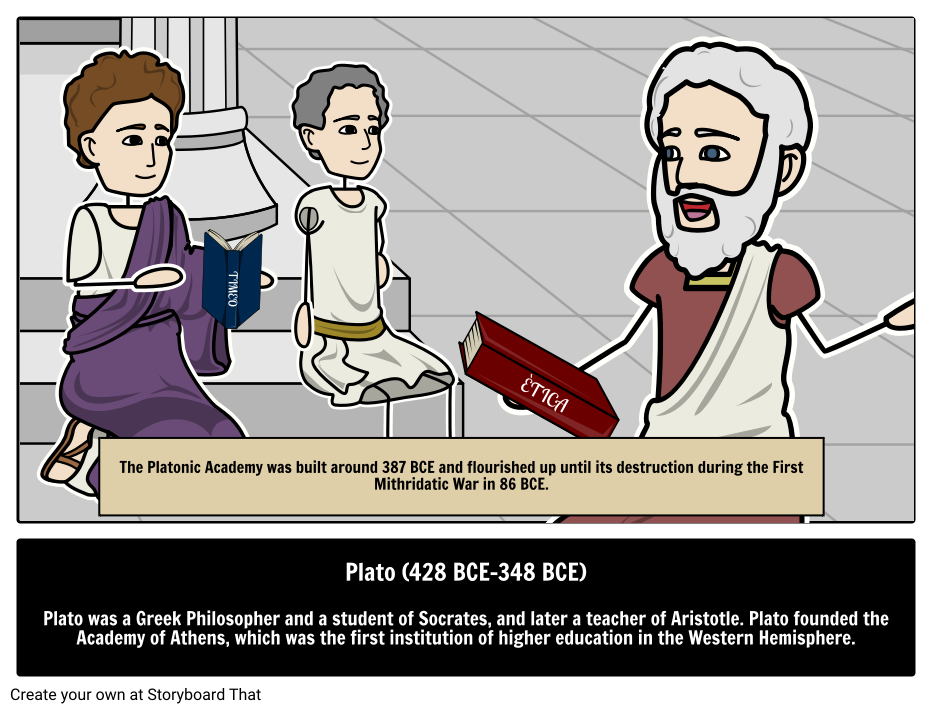 Plato
Wise men talk because they have something to say; fools, because they have to say something.
The people always have some champion whom they set over them and nurse into greatness. This and no other is the root from which a tyrant springs; when he first appears he is a protector.
In politics we presume that everyone who knows how to get votes knows how to administer a city or a state. When we are ill... we do not ask for the handsomest physician, or the most eloquent one.
Learn more about Ancient Greece!
How Do I Use This?
The picture encyclopedia storyboards have easily digestible information with a visual to stimulate understanding and retention. Storyboard That is passionate about student agency, and we want everyone to be storytellers. Storyboards provide an excellent medium to showcase what students have learned, and to teach to others.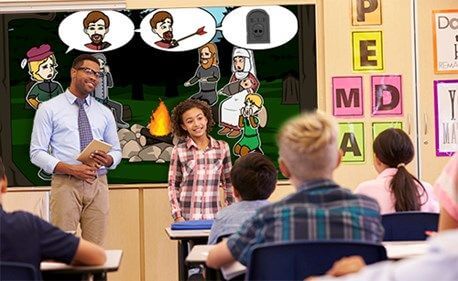 Use these encyclopedias as a springboard for individual and class-wide projects!
Assign a term/person/event to each student to complete their own storyboard
Create your own picture encyclopedia of a topic you are studying
Create a picture encyclopedia to the people in your class or school
Post storyboards to class and school social media channels
Copy and edit these storyboards and use as references or visuals
Learn more about people who have influenced history in our
Picture Encyclopedia
!
*(This will start a 2-Week Free Trial - No Credit Card Needed)